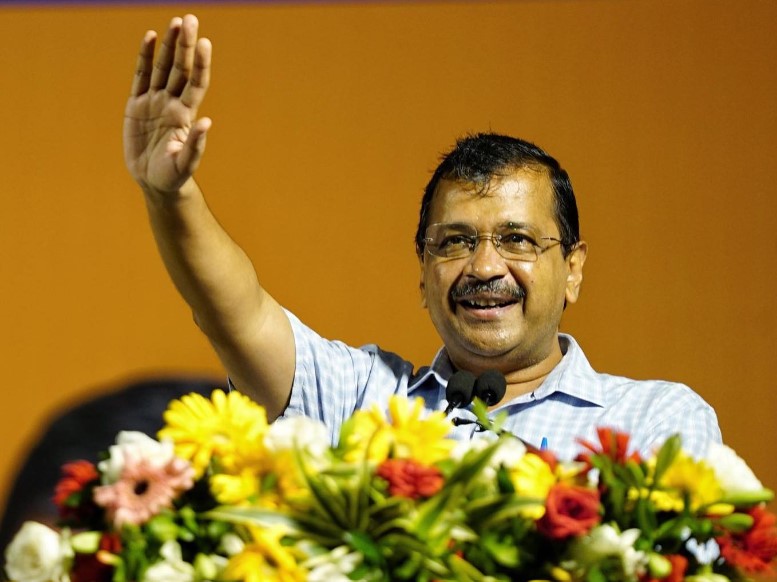 Arvind Kejriwal, convener of Aam Aadmi Party (AAP), social activist,  and the 7th Chief Minister (current) of Delhi, needs no introduction. His visionary thinking and efforts have helped him reach where he is today. His abilities define his personality and his education has a major role to play in it. That's why many of his followers are curious about the education of Arvind Kejriwal.
Since you are here, I assume you also want to gather information about this subject. So, keep yourself glued to this post to know everything about it. Besides, detailing Kejriwal's education, I will throw light on his corporate and political career. So read on!
Meritorious Student During School Life
Born on 16 August 1968, in a Hindu religious family in Siwani in the Bhiwani district of Hisaar, Arvind Kejriwal was a meritorious student from an early age. Speaking of his schooling, he graduated from Campus School in Hisar. After that, he went to Holy Child School in Sonipat to gain his high school education.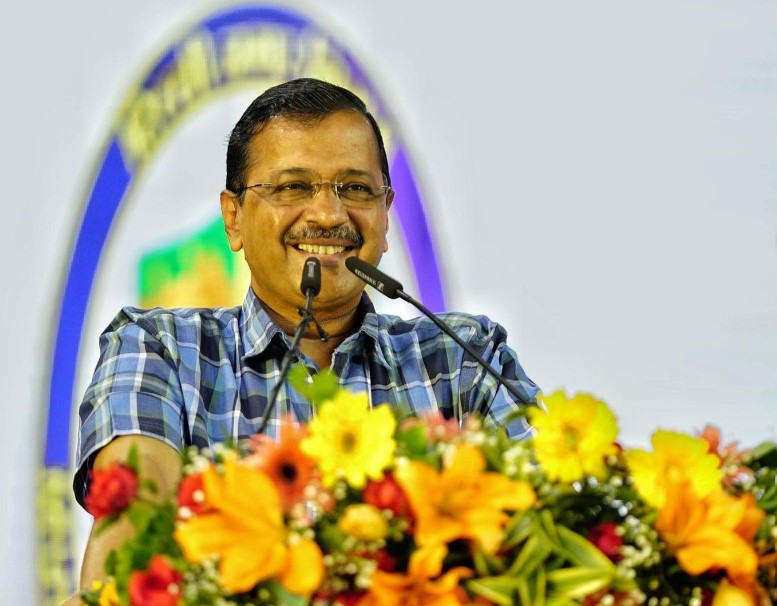 His father was an electrical engineer so Arvind Kejriwal developed an interest to pursue engineering. Post his school education, Arvind started preparing for the IIT JEE examination to get into IIT.
Entry Intro IIT Kharagpur to Pursue Engineering Education 
With his honest efforts and hard work, Arvind Kejriwal successfully cleared the IIT-JEE exam in 1985. He got an All India Rank (AIR) of 563 which was a great feat for him.
After securing this great AIR, he got admission into the Indian Institute of Technology Kharagpur. From here, he completed his graduation in mechanical engineering.
Following this, Arvind Kejriwal was placed in Tata Steel in the year 1989 and he joined the corporate world in Jamshedpur, Bihar.
Preparation for Civil Services Examination and Achieving Success
A major turning point in the education of Arvind Kejriwal came when he resigned from his corporate job in 1992. Reason? He wanted to prepare for the Civil Services Examination.
At that time, Kejriwal stayed in Kolkata and took part in many social activities, alongside preparing for the UPSC exam. His hard work paid off and he cleared the UPSC exam in 1995.
Then, Arvind entered the Indian Revenue Services (IRS) as an Assistant Commissioner of the Income Tax Department.
Career Achievements Due to his Strong Educational Qualification
The strong education of Arvind Kejriwal helped him achieve success in his career. As a result, he took many social welfare initiatives while working as an IRS officer.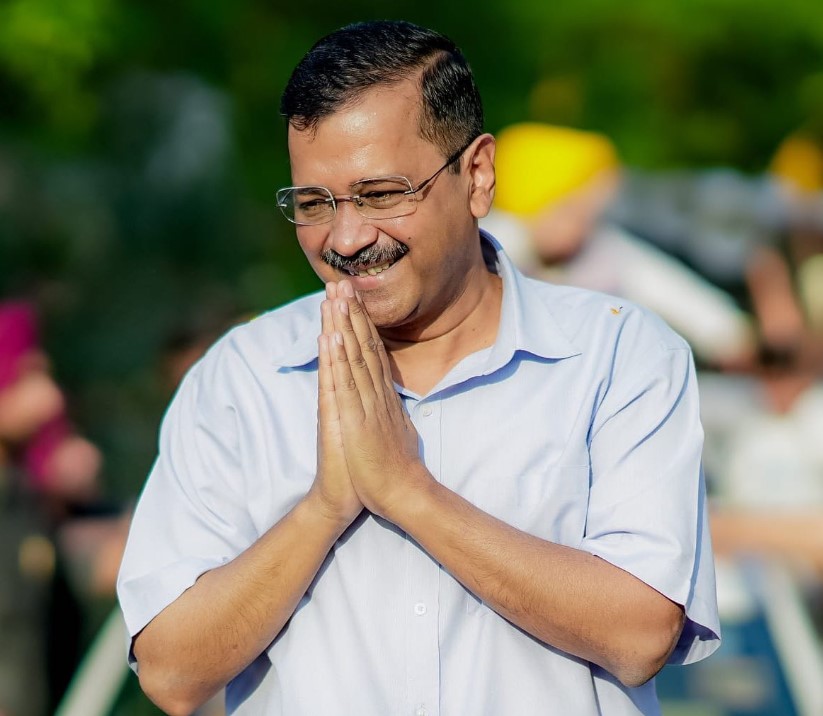 His entry into the Civil Services world helped him meet his love, Sunita, a 1993-batch IRS officer. The two married each other happily and enjoyed two children in their family.
Passionate for social welfare, Arvind Kejriwal made headlines in 1999 for his initiative known as Parivartan which he launched to unravel the fake ration card scam. His movement helped the Delhi citizens in resolving subjects related to electricity, food rations and income tax.
His zeal to work as a social activist made him quit his high-profile job. And he offered his resignation from the post of Joint Commissioner of Income Tax in 2006.
Desire to Work for Social Cause 
Arvind Kejriwal's education, work experience and willingness helped him work for social cause. After leaving his Civil Services career in 2006, he founded the trust Public Cause Research Foundation.
It was a turning point in his life and a foundation for his entry into politics. He started making news for his association with the social activist, Anna Hazare, for the introduction of the Jan Lokpal Bill.
Initially, the two fought firmly, but with time, they developed differences which led to their split due to Kejriwal's decision to fight elections. This was the time when Arvind Kejriwal introduced his political party named, Aam Aadmi Party (AAP).
Journey into the Political World
After the establishment of AAP, Kejriwal became the national party's convener. In this endeavor, he dedicated his party to the common people and vowed to work for them.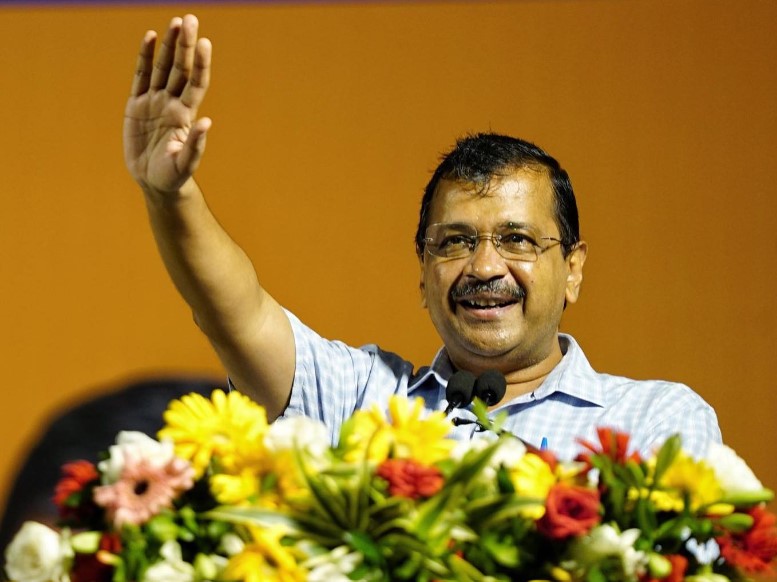 Kejriwal's educational qualifications and his anti-corruption movements made him people's favorite in no time. And it set a strong base for his entry into politics. His AAP party fought the Delhi Legislative Assembly Election in 2013 and won 28 seats out of a total of 70 seats.
In collaboration with the Indian National Congress, his party AAP established a minority government. As a result, Arvind Kejriwal became the second youngest Chief Minister of Delhi.
But his tenure only lasted for 49 days as he resigned from his CM post on 14 February 2014 for failing to pass the Jan Lokpal Bill. For this, he blamed the BJP and Congress for foul politics.
Again in the 2015 Delhi Legislative Assembly Election, Kejriwal entered the battlefield. This time, his party secured 67 out of 70 seats and registered a mammoth win.
For the third time, AAP registered 62 seats out of 70 seats in the 2020 Delhi Assembly election. And Kejriwal again took the oath as the 7th Chief minister of Delhi.
Conclusion 
Finally, I would say that Arvind Kejriwal's educational qualifications have helped him come this far into politics. Taking inspiration from his father, his daughter also cleared the JEE Exam successfully.
He is the man who has run many anti-corruption movements. Also, he has made his identity as a social activist, RTI activist, and Indian politician.
Popular as Muffler Man, Arvind Kejriwal has a long way to go as he has made his place in people's hearts by offering them cheap utility services in Delhi. That's why, he is one of the most famous chief ministers of India today.
So, this is all about his education and his career achievements. I will update you more you this with time.