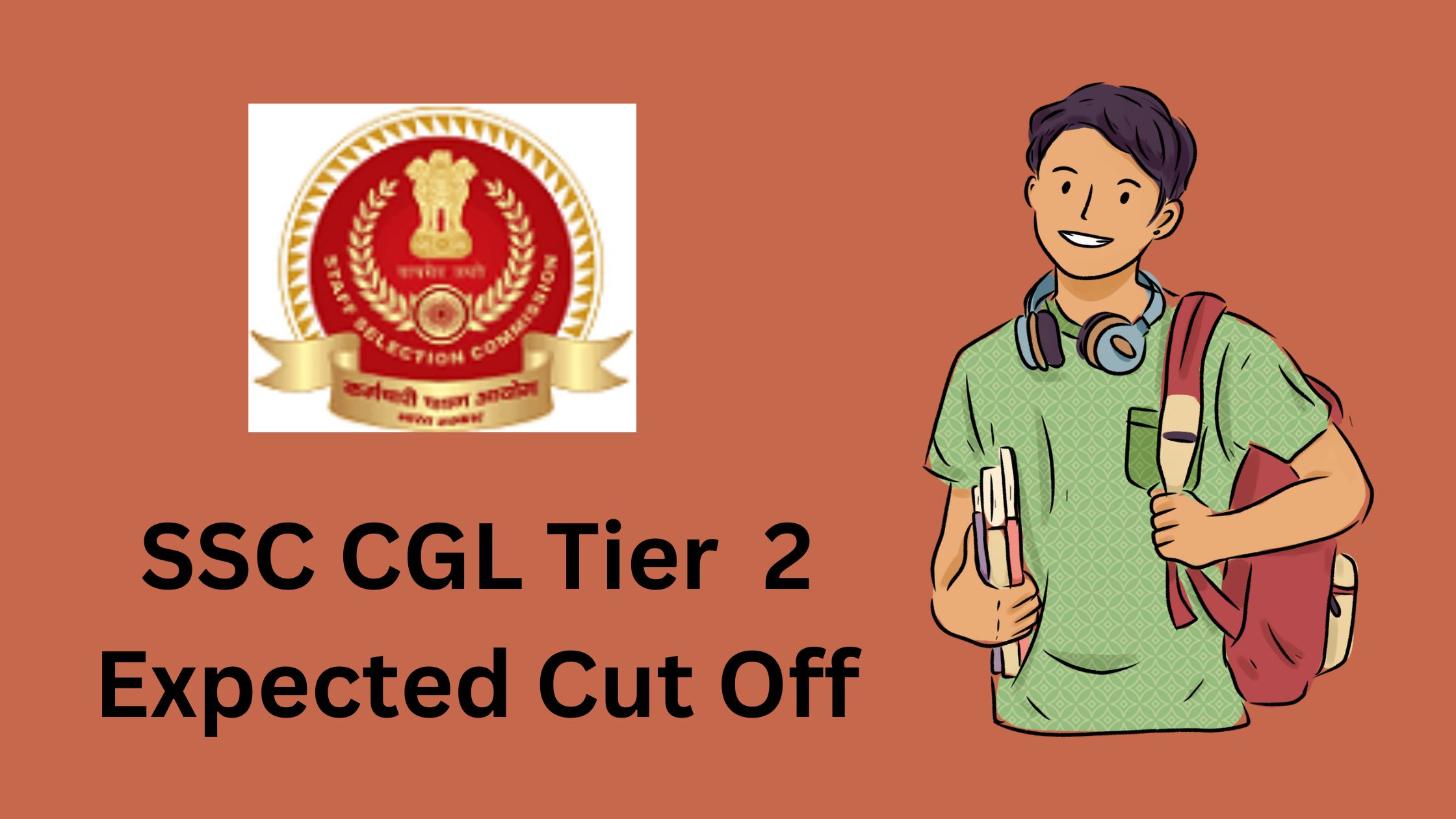 Staff Selection Commission conducted the tier-2 exam for various posts from 25th to 27th October. Now, all the aspirants are eyeballed on the SSC CGL Tier 2 Expected Cut Off 2023.
Officially, SSC is likely to release the cut-off marks in the third week of November. It is so because it usually releases the cut-off marks along with the result on its official website (ssc.nic.in) after one month of conducting the final tier-2 exam.
As we did a detailed analysis for SSC CPO Tier 1 Cutoff 2023, we will give you information after a comprehensive analysis.
Before we jump to the CGL Tier 2 cutoff discussion, let's throw some light on a good number of attempts in various sections of the SSC CGL Tier 2 exam.
Good Number of Correct Attempts in Tier 2 Exam 
SSC CGL Expected Cut Off 2023 for Tier 2 exam depends on several factors (will discuss later). Judging the number of good attempts by students is a good way to come to any conclusion about the cut-off marks. As per our survey, here are the number of good attempts for every module:
| Section | Total Number of Questions | Good Number of Correct Attempts |
| --- | --- | --- |
| Maths | 30 | 21 |
| Reasoning & General Intelligence | 30 | 28 |
| English | 45 | 42 |
| GK | 25 | 17 |
| | Total = 130 | Total = 108 |
In 2003, students said the maths paper was difficult and they failed to attempt many questions due to it. On the other hand, the English section was too easy. So, those who have scored well in Maths will get a benefit in this scorecard.
From the above data, if you have an average of 105 correct answers in this exam, you have a very good chance. Apart from scoring marks in these 4 modules, aspirants must qualify for the computer knowledge test. Then only, they can get any post through this exam.
Note: this is just a tentative number and the actual value might differ a bit from it.
Category Wise Expected Cut Off Marks for SSC CGL Tier 2 
As per the official SSC data, a total of 81, 752 aspirants got qualified for the tier 2 exam. The number of vacancies for different posts also impacts the tier 2 cut-off marks.
So, we have also considered this aspect on this subject. Here are the category-wise SSC CGL Tier 2 Cut Off marks for 2023:
| Category | Number of Vacancies | Cut Off Marks |
| --- | --- | --- |
| UR | 3659 | 315-320 |
| OBC | 1770 | 311-312 |
| EWS | 747 | 310-312 |
| SC | 1260 | 292-296 |
| ST | 590 | 282-286 |
Factors Affecting the SSC CGL Tier 2 Cutoff Marks 
Well, several factors influence the SSC CGL tier 2 exam cut off. Here is the list of such factors:
Level of Difficulty of the Examination
Total Number of Vacancies
Number of Qualified Candidates for Tier 2 Exam
Negative Marking
Cut-off marks of previous years
Conclusion
Finally, we could say that the above-mentioned SSC CGL Tier 2 expected cut off 2023 data was produced after deep research. If you think your expected marks (as per your category) fall in the range listed above, you have a good chance.
Officially, SSC will release Tier 2 Cut off for each post and category on its official website. From there, you can download the cut off marks along with your result.
Candidates who manage to obtain equal or more than the cut off marks will be eligible for the next phase of the recruitment process.
We will update the final SSC CGL cut off for Tier 2 soon. We hope you like this post and it has helped you in gaining clarification on this subject. For more similar posts, keep visiting Mental Hiking!