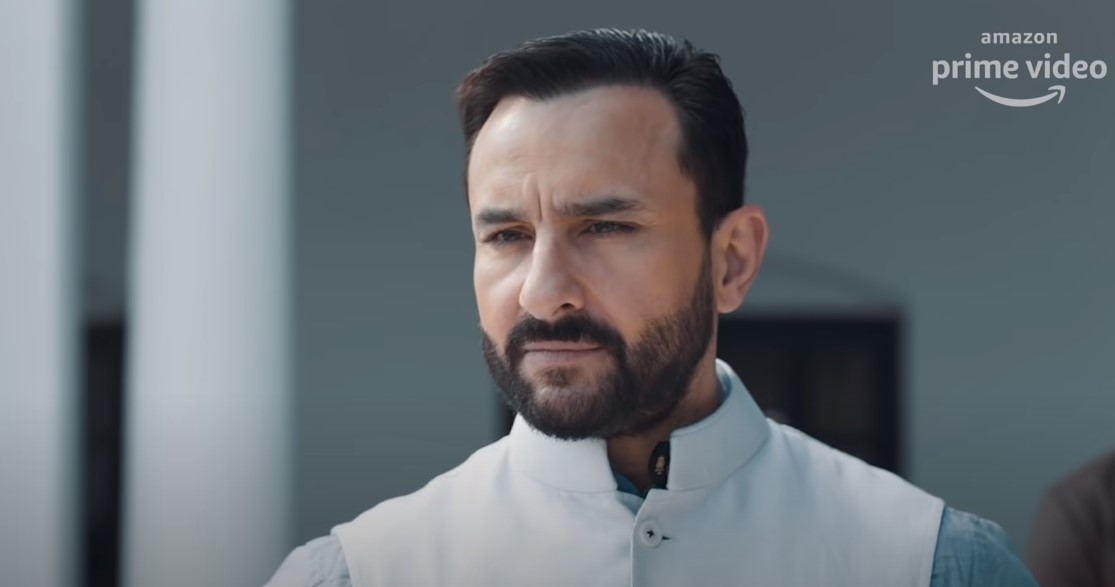 Tired of scrolling through your amazon Prime account? With so many options and genres to choose from, it's so confusing to decide what to watch. However, amazon prime has much more options and original series for Indian audiences than Netflix.
So if you are not sure what to watch, don't worry we have curated a list of the top 12 best Hindi web series to watch on Amazon Prime. Whether you like drama, romance, thriller politics, or women-centric, this list has something for everyone.
So what are you waiting for let's dive into this and start adding these web series to your watch list now!
1. Panchayat (2020)
This is a comedy-drama series originally produced by Amazon Prime that stars your favorite Jitendra Kumar (Jeetu bhaiya) as Abhishek Tripathi, Raghuvir Yadav as Brij Bhushan Dubey, and Chandan Roy as Vikas – Sachiv Sahayak.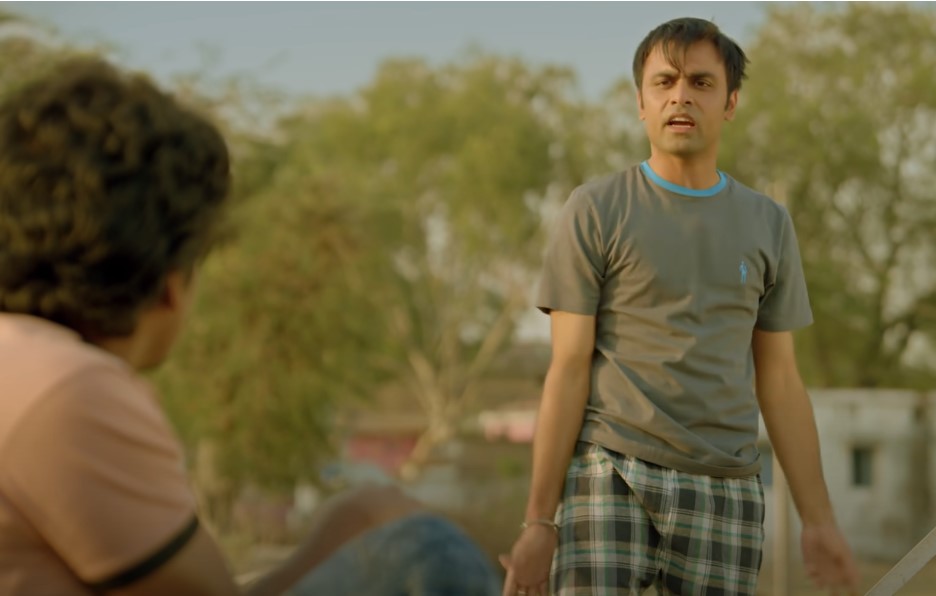 Panchayat has released 2 seasons now, and both seasons were appreciated by audiences and critics as well. This is the story of an engineering graduate Abhishek Tripathi played by our favorite Jeetu bhaiya.
This series takes us on a journey where we get to see his struggles and how lack of opportunity makes him join as a secretary in a remote village in Uttar Pradesh. We get to see a new and less-explored region of India.
 This is a light and simple story, and yet it deals with many important issues with a touch of comedy and humor to it. This series is such a refreshing take on Indian society and system, and If you haven't watched Panchayat till now, you are missing out. They don't make such series very often, so log in to your account and start streaming.
2. Mirzapur (2018)
In this web series, you'll get to witness some of the best performances by Pankaj Tripathi, Vikrant Messay, and Ali Fazal.
What struck me the most about this series is the massive fandom that Mirzapur has generated. This web series has sustained the interest of the audiences for so long. As the first season was released in 2018, and the next season was released 2 years after that, it still had huge hype.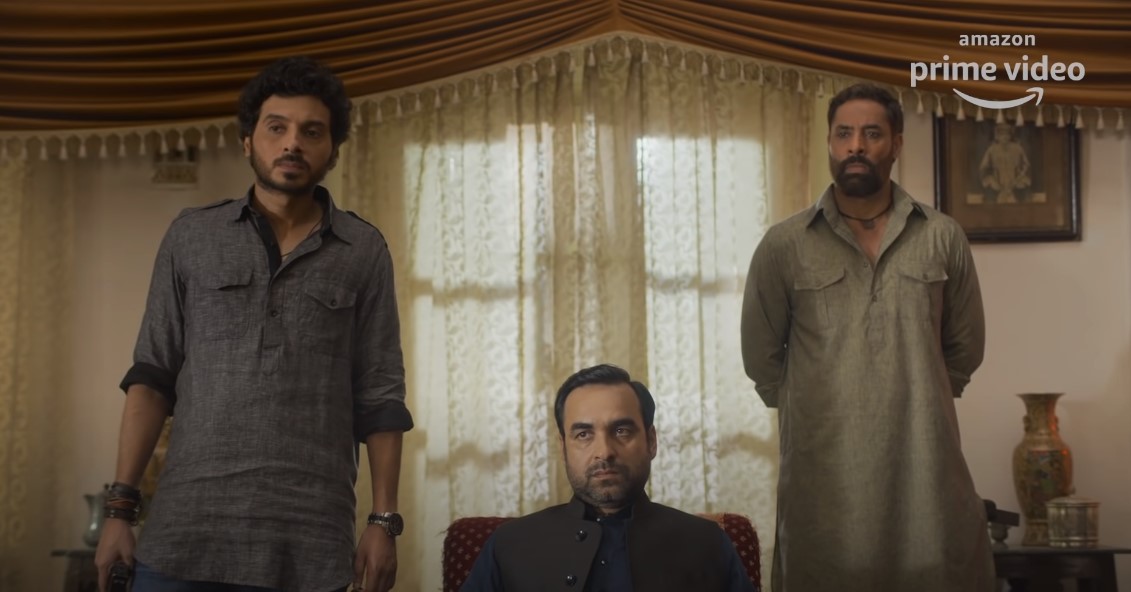 You must have seen meme templates or heard its famous dialogs on social media. Moreover, the marketing of amazon videos has created an interactive experience and almost teased the audiences giving hints about season 2.
This was a path-breaking series and unlike today, when we have numerous options. Back then, this series took audiences by surprise that Indian production was capable of pulling this kind of thriller and capturing audiences. This was one of the first Indian web series that had created this level of buzz and hype.
This is a political thriller drama, and it's so well written each character has its own journey and storyline, which keep audiences glued to the screen. This web series took the popularity of original Indian shows to another level. 
So log in and watch Munna bhaiya and Guddu bhaiya's gangster avatar and Mafia rivalry now only on Amazon Prime Videos.
3. The Family Man (2019)
This is an edgy action thriller starring Manoj Bajpayee as Srikant Tiwari, Samantha Ruth Prabhu as Raji, and Priyamani as Suchitra Tiwari. This is one of the most talked about and popular Indian web series.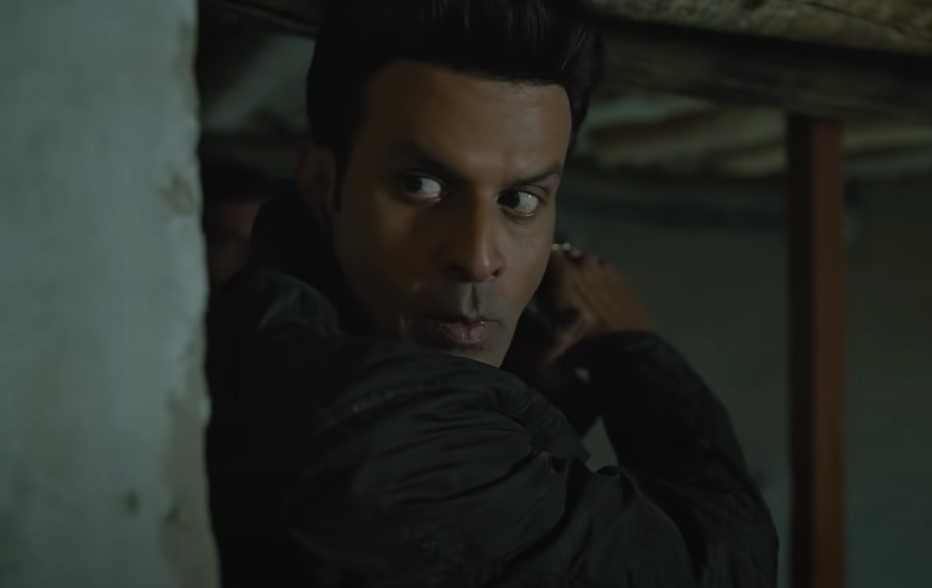 This is the story of a middle-class man who is an intelligence officer, and he is constantly struggling to balance his family life and professional life. This amazon original has two entertaining seasons, and both seasons are extremely engaging.
Hence if you are looking for absolute entertainment and a Hindi thriller, this is your sign to watch The family man, and trust me, you'll love this one. The family man is a perfect blend of south and north Indian industry, and the best part about OTT is that there are no barriers.
4. Made in Heaven (2019)
Made in heaven is an original amazon web series that has 10 episodes, beautifully directed by Zoya Akhtar and Reema Kagti. Starring Arjun Mathur as Karan Mehra, Sobhita Dhulipala as Tara Khanna, Jim Sarbh as Adil Khanna and Kalki Koechlin as Faiza Naqvi.
This is the journey of two wedding planners who are on their way to capturing the market of big fat weddings and navigating their way to Delhi's elite class. There are so many storylines interlinked so amazingly.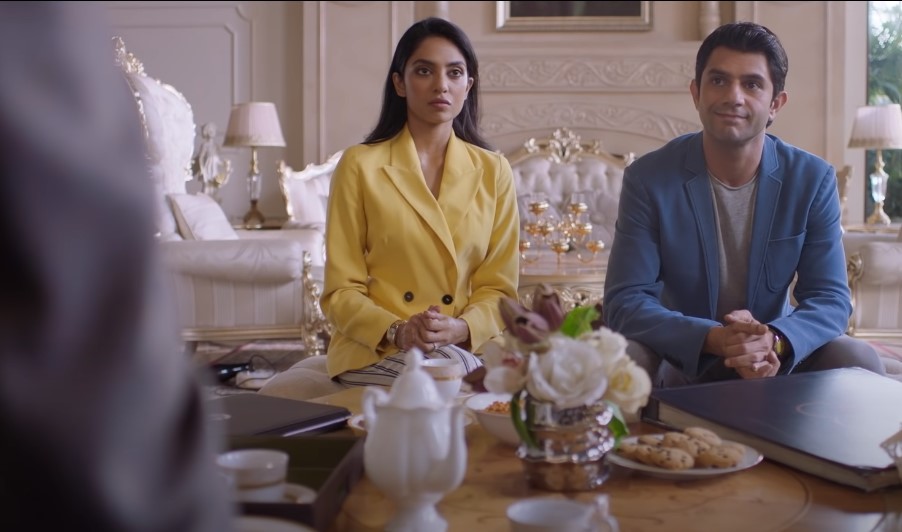 In each episode, we get to see a new wedding with different drama and chaos altogether. With all that madness and drama with each wedding, this series also touches the sensitive issues like dowry, LGBT relationships, and infidelity in marriages.
Made in heaven reveals the hypocrisy and hidden narrow-mindedness of the elite class and the struggle that people have to go through just to fit in this high-class society. Through the weddings, we get to see another storyline of drama and struggles to happen in the life of these two wedding planners.
Each episode is refreshing and has a new story that addresses a completely new issue. This is a must-watch series, and I personally binge-watched the whole season in one go!
 Made in Heaven touches a deeper level of Indian society and the truth of marriages and all that goes to make a marriage a successful event.
5. Tandav (2021)
Tandav is a political thriller directed by Ali Abbas Zafar. Starring the talented Saif Ali Khan as Samar Pratap Singh, Dimple Kapadia as Anuradha Kishore, and Sunil Grover as Gurpal Chauhan, many other amazing actors and actresses.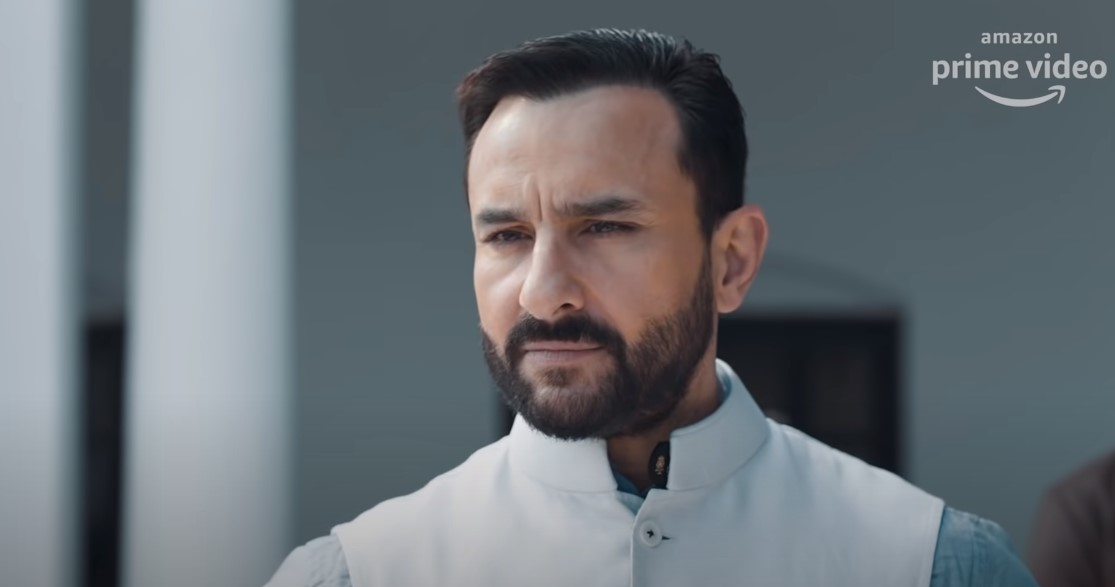 The plot of this original Amazon series is set in the capital. It revolves around the race for the throne of the highest political position after the death of the Prime Minister.
This is the story of a family where no one can be trusted, and these people can go to any length to become the next prime minister. The plot is full of twists and turns, which makes each character so unpredictable.
Tandav is the most-watched political drama on Amazon Prime. This unravels the dark side of politics, where people can murder their own family members just for the hunger of the position.
However, If you are looking for drama and political thrillers, this one will not disappoint you.
6. Hostel Daze (2019)
If you are looking for a light-hearted comedy web series that will remind you of your carefree college days, then this one is for you. This one is directed by Saurabh Khanna, starring Nikhil Vijay as Jhantoo, Shubham Gaur as Jaat, and Luv Vispute as Chirag Bansal.
As any story written on engineering students relates most with the audiences. Hostel Daze captures the youth and gives nostalgia to everyone. This story revolves around four engineering students who met in the same hostel wing.
We get to see how their bond develops, clashes, exams, cheating, and how they explore the hostel life. This web series is full of funny moments that will remind you of your college days as well and will surely leave a smile on your face.
This show has 2 seasons and will not let you get bored at any point in time. No matter how many times you have watched college stories, this one has a refreshing element with so many interesting characters and different scenarios.
If you are planning a get-together with your friend, this one will be the best choice for you to watch.
7. Paatal Lok (2020)
Now, this one is a controversial series, and you must have heard about this being anti-Hindu. Now I can't comment on that, as everyone has their own perspective, so I'll suggest you watch it yourself and form your own opinion.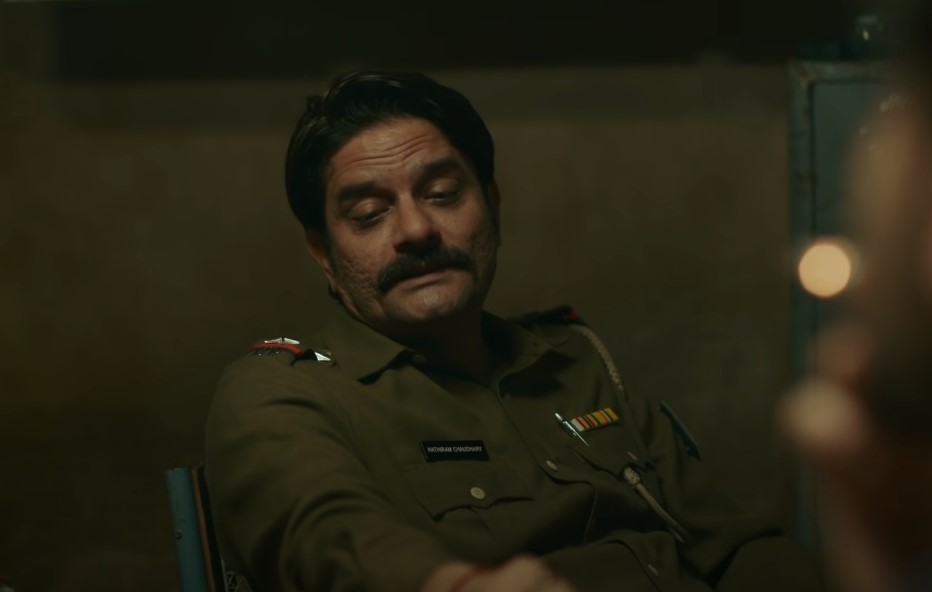 This thriller crime web series is directed by Sudip Sharma, and the star cast includes Jaideep Ahlawat as Hathi Ram Chaudhary, Neeraj Kabi as Sanjeev Mehra, and Abhishek Banerjee as Vishal Tyagi. Each performance is memorable and will leave an impression on you.
However, this novel is loosely based on a novel named My Assassins, written by Tarun Tejpal. Paatal lok has a twisted story plot where no one can be trusted, and nothing is as simple as it looks like. 
Moreover, This is one of the most talked about crime web series, and if you are into crime and thriller shows, Paatal lok will keep you hooked to your screens.
8. Breathe (2018)
This is the story of Danny Mascarenhas, played by R. Madhavan. This is a Crime drama that will make you think if a crime is done to protect your loved one can be accepted or not. 
This is an interesting take on a crime story, I bet you have never seen some like this in Indian shows. In the end, this will make you ask a question- how far would you go to protect your loved one? And should a sympathy-based crime be accepted in society? 
Breathe is a constant chase between two strong and driven men to protect their loved ones. It's so engaging and interesting to see how far these men will go. The plot is full of twists and turns. The performances will not disappoint you, and Breathe will be worth watching for sure!
9. Yeh Meri Family (2018)
If you want to know the charm of living in the '90s. Or, if you are a '90s kid, this show will hit you with nostalgia. Yeh meri family is based in the summer of 1998 and directed by Sameer Saxena.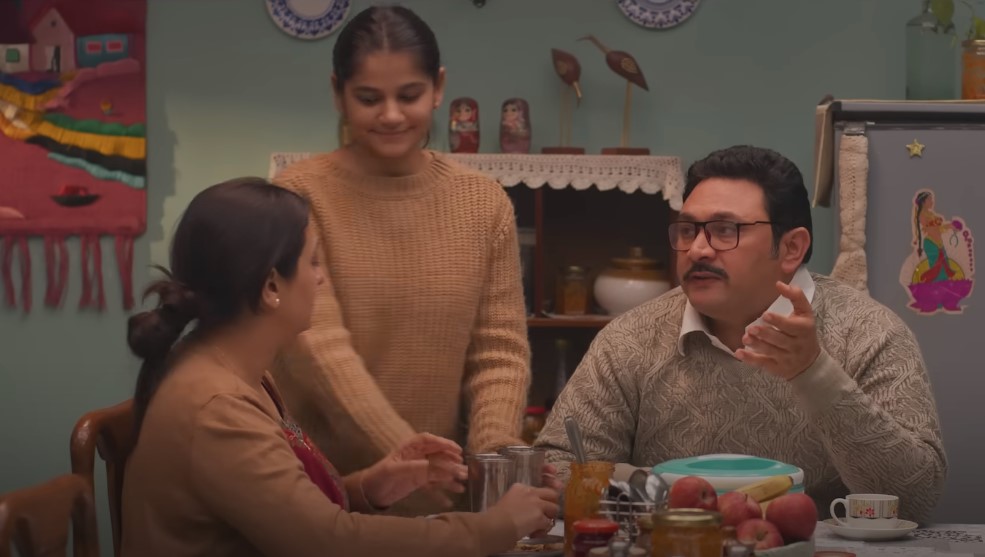 This is a story of a typical middle-class family-based, which will make you realize how simple and beautiful the 90s era was. We get to see the narration from the eyes of Harshu, who is a stubborn teenager who goes through so many regular teenage issues.
Lastly, this show will remind you of the value of family, and no matter how the situation is, you can always rely on your loved ones. Yeh meri family will give you a taste of those magical and simple days when technology was not in everyone's hands.
This is a light-hearted comedy and will make you emotional at times, Yeh meri family is a perfect pick to watch with your family.
10. Modern Love Mumbai (2022)
If you are a hopeless romantic and love watching romantic shows, this one is for you. Modern love will take you on a different journey in each episode with its out-of-the-box stories and plotlines.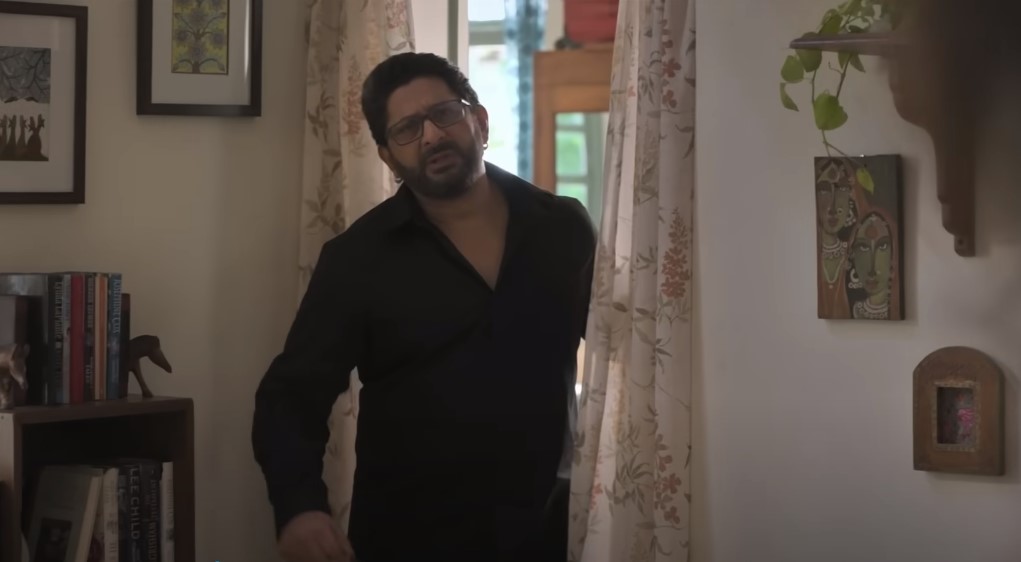 Modern Love Mumbai has stories about true love, affection, and even heartbreak. All 13 episodes are unique and have different storylines and different casts. None of the episodes are interlinked.
However, what impresses the most is that every story addresses a different issue. It touches on issues like finding love in older age, LGBT relationships, and so many different shades of love.
This web series is perfect when you want to see something refreshing, and you can watch in any sequence as the stories are totally different. Moreover, some episodes have talented actors like Pratik Gandhi, Fatima Sana Shaikh, Chitrangda Singh, and Arshad Warsi.
11. Four More Shots (2019)
It's a complete feminist show, and the story revolves around four friends dealing with anxieties of modern-day love-life conflicts, work-life issues, and so much more. Starring Sayani Gupta as Damini Roy, Kirti Kulhari as Anjana Menon, Gurbani as Umang Singh, and Maanvi Gagroo as Siddhi Patel.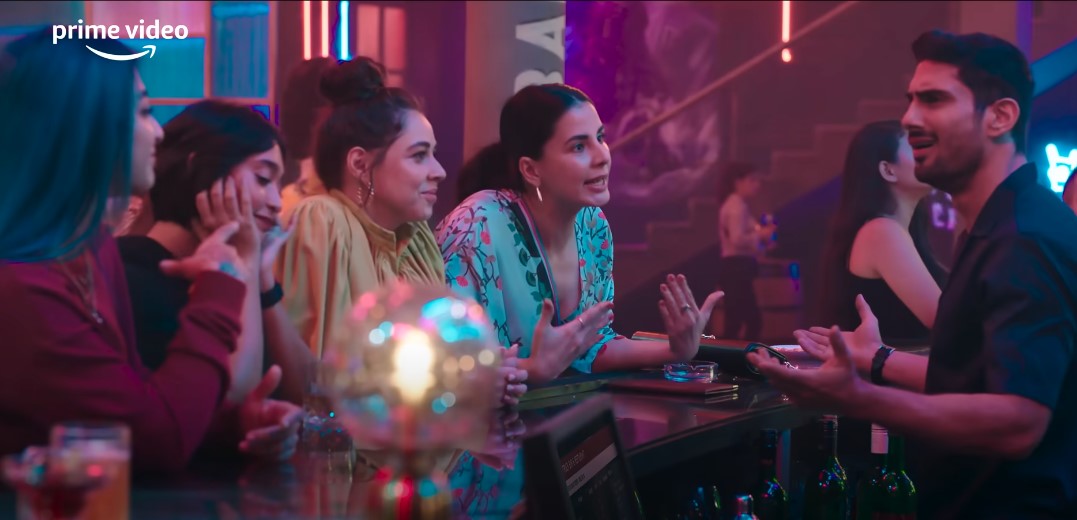 This is a rather controversial series that has a major backlash in India and is still it's trending on the Amazon platform because of its uniqueness. We have never seen such bold stories about women in any other Indian web series.
However, in my opinion, this show portrays feminism to be just about alcohol, abusing men, casual making out, and making stupid decisions in the name of women's empowerment. Umm, they could have addressed women's real issues in a much better way.
Still, season 2 and 3 was way better than season 1 as it takes us through the journey of the characters and has a bit more logic to their actions. Such bold series are bound to stir up controversy among Indian audiences.
However, this is a good one-time watch and is quite refreshing. Thus, you need to watch this one and form your own opinion.
12. Mumbai Diaries 26/11 (2021)
This web series revolves around one of the biggest terrorist attacks in India that happened in Mumbai in 2008. It's not based on the real story. Still, it's a fictional series that picks from the first night of the terror attack that started from Gateway of India, Mumbai's Chhatrapati Shivaji Terminus, and Leopold Café.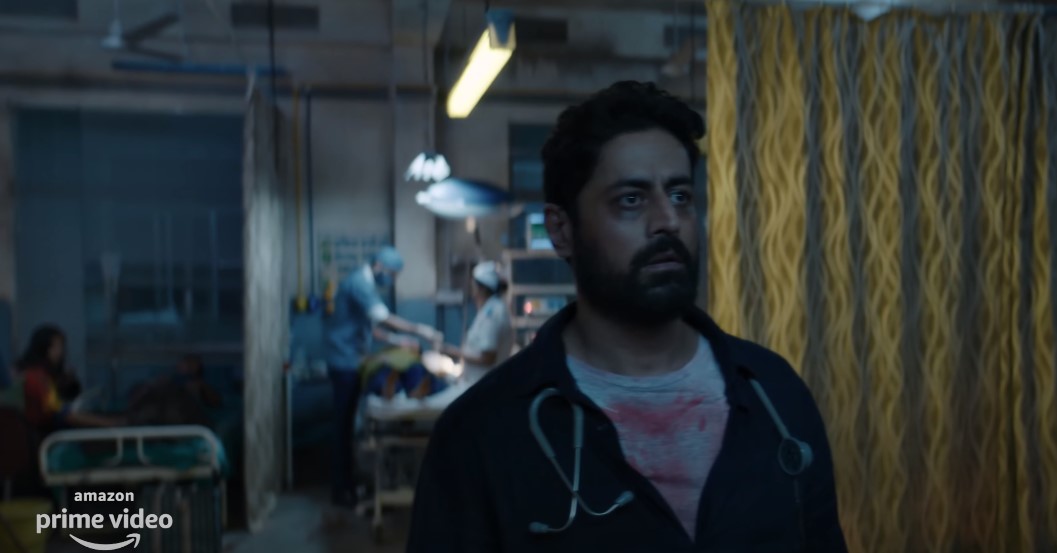 You will be surprised when you watch the details of the attack, and you can sense fear among the people of the city. Mumbai dairies will definitely give you goosebumps and will take on a rollercoaster of emotions.
The story takes a twist when a terrorist is admitted to Bombay General Hospital, and their staff and doctor have to put his duty above his emotions. Moreover, you'll get to see some amazing performances by Mohit Raina as Dr Kaushik Oberoi, Konkona Sen Sharma as Chitra Das, and Mrunmayee Deshpande as Sujata Ajawale.
So if you are a fan of thrillers, this one is the perfect choice for you, so what are you waiting for? Start streaming Mumbai Diaries on Amazon Prime Videos.