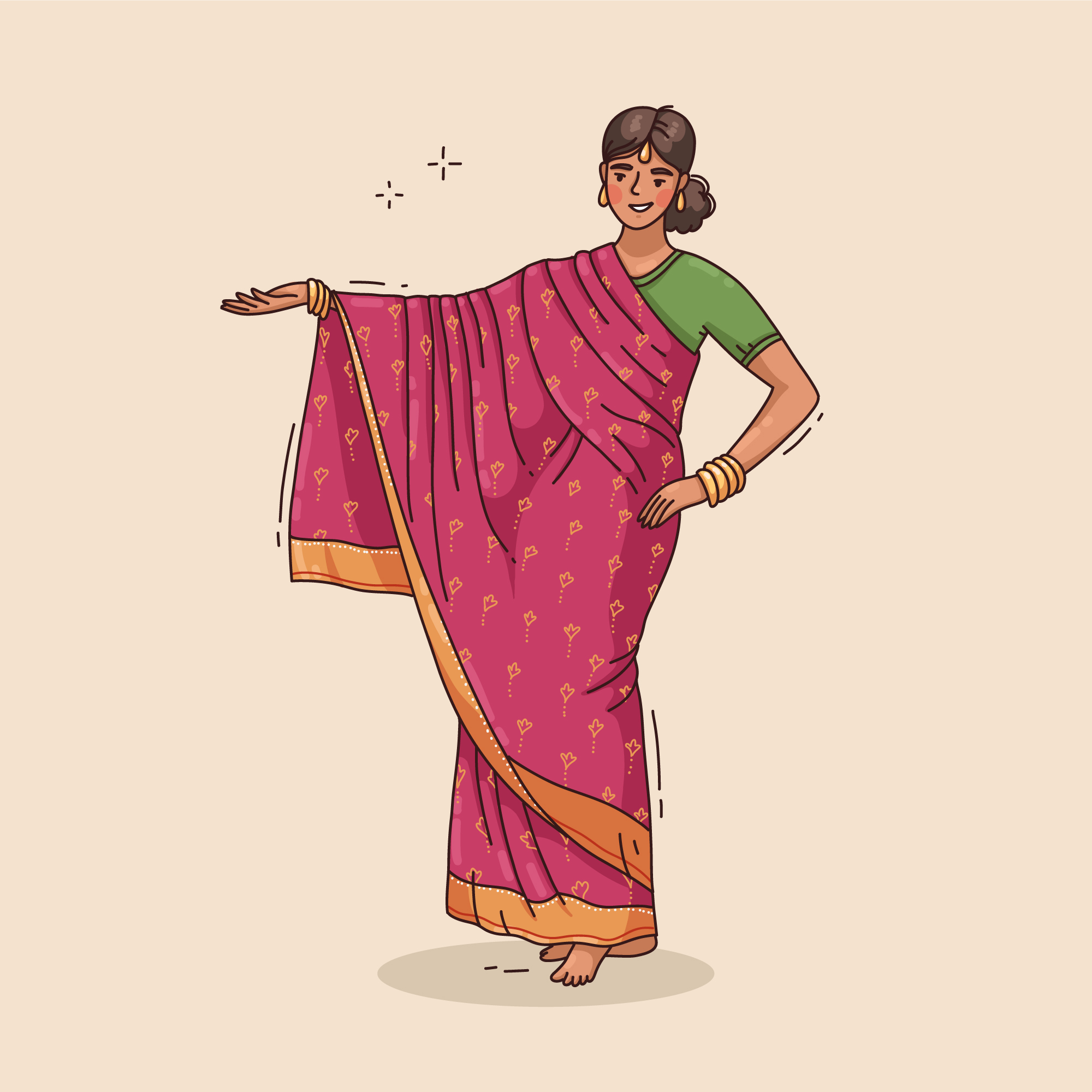 Wearing sarees is the first priority of Indian women. Especially, when it comes to posing for IG posts, women follow the latest saree trends. And they look for several Instagram saree poses to look gorgeous in appearance.
Mostly, women derive inspiration from Bollywood actresses clad in saree on different occasions. Apart from copying the poses of their favorite celebs, they could try many unique ideas to look attractive in their saree pics on social media.
Well, sarees give every Indian woman an option to look great. But they must know the right poses to boost their personal brand value on the internet. If posed well, any type of saree can make a woman look elegant.
A variety of saree types give women a chance to adopt a diverse look. To help women pose uniquely on their online accounts, I have enlisted the unique saree poses for Instagram.
Without any doubt, these options can make a woman look great. So, without further ado, let's discuss this subject in detail.
1. Backless Pose
The backless pose is one of the common poses among women in sarees. As the name depicts, it is suitable for backless sarees. For this, you need a backless blouse with a proper design.
To look gorgeous in this pose, women need to pose away from the camera. Also, they need to keep their hair on one side to show the backless blouse. Moreover, a smiling face is the need of the hour to look amazing in this pose.
2. Sun Kissed Pose
Be it a woman of any age, the sun-kissed pose in dresses is a favorite one for all. And if you have worn a saree, you can look glamorous beyond the limit in this saree pose.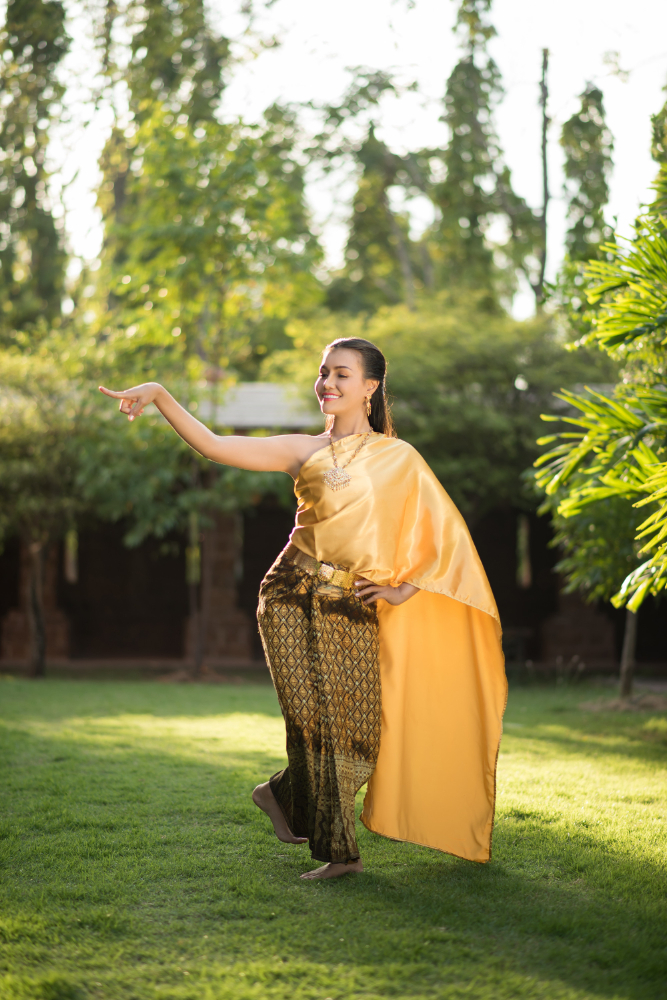 Among all Instagram saree poses, the sun-kissed pose can give you a classic look. Posing in this way requires exposure of the face to the sun. Also, the sun's shadow should be on the saree.
You should pose away from the camera. It could add to elegance if you play with your hair gently while posing in this position.
3. Back-Side Photo Pose
A back-side pose can help a woman in a saree look sizzling. It is the best option if you have long hair. Simply turn your body away from the camera and flaunt your hair.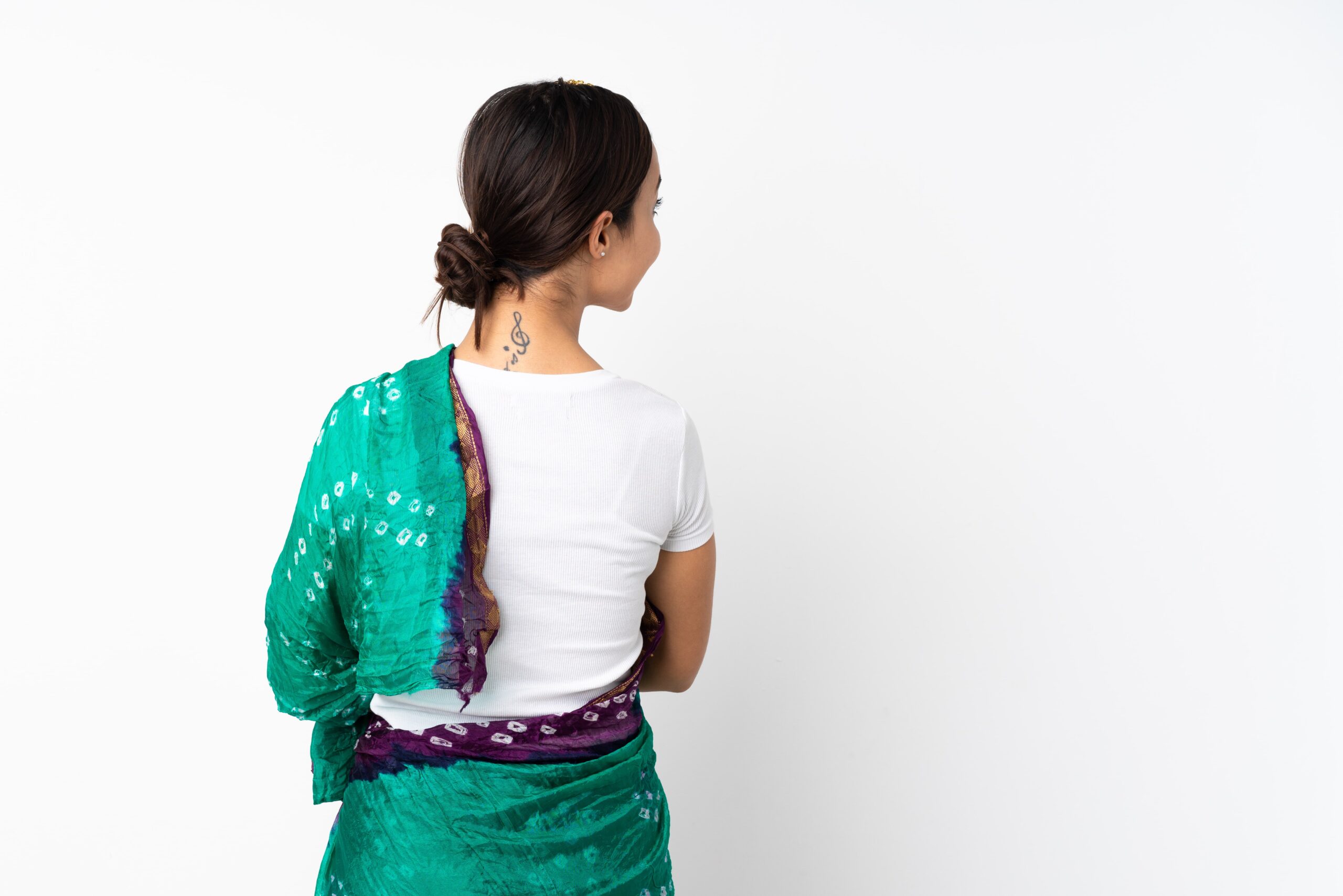 For this post, it is essential to choose a saree color that builds good chemistry with hair. What makes it one of the best poses is it adds to the elegance and glamour of women. That's why you could easily spot plenty of women posing in a saree for Instagram posts in this manner.
4. Simple Yet Classic Pose
For adult women in saree, looking classy is very easy using this pose. Though any age group of women can use it, it is suitable for older women.
Moreover, there is nothing complicated in this pose. All you need to do is close your hand in the front while posing for the camera. It is wise if you choose to pose at a place of importance such as a popular palace.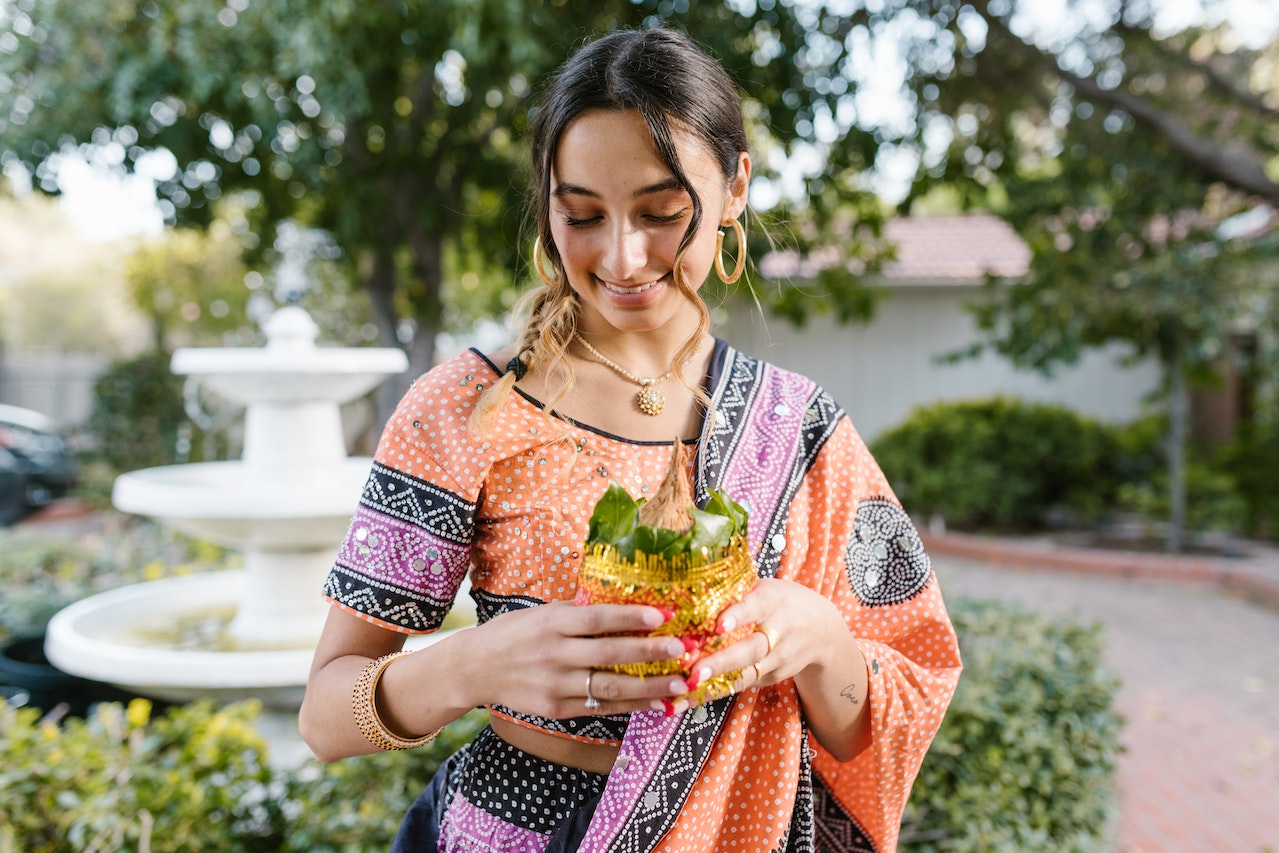 Before posing for this, you need to wear a beautiful and elegant saree. As there is nothing much of a body position, the saree is the key thing here. So, make sure you invest in a designer saree with an attractive color. A printed saree would do the job perfectly.
5. Sizzling and Sultry Look
Haven't you watched Sushmita Sen in the Bollywood movie, Main Hoon Na? The former Miss Universe looked sizzling and erotic in her saree looks in the movie.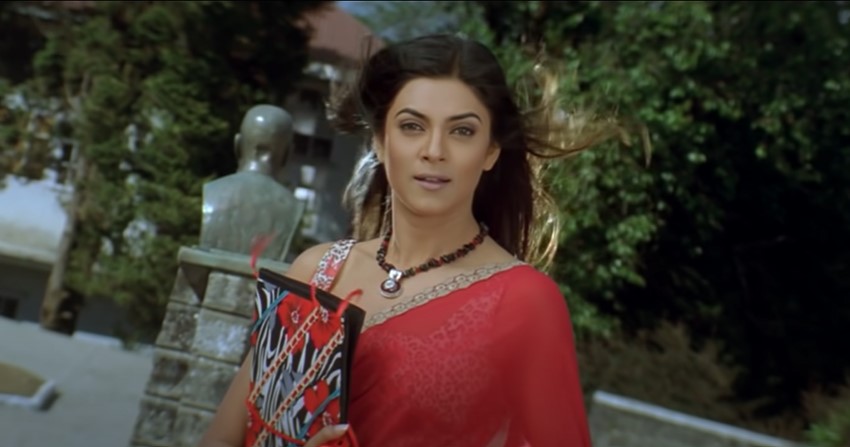 At the same time, she nailed her elegance in saree poses. So, it wouldn't be wrong if I place that look among the best poses for any actress. That appearance especially looks perfect for tall women with smiling faces.
So, the next time you need to wear a saree for a party or special event, you can opt for it. Simply flaunt the saree in the air a bit to give a sizzling touch. This looks suits best if you keep your long hair open.
6. Posing in Snow
Are you a fan of Kriti Sanon? If so, you might remember her saree look in the snow in the movie, Heropanti. Simply amazing. This is the reaction that you would give her.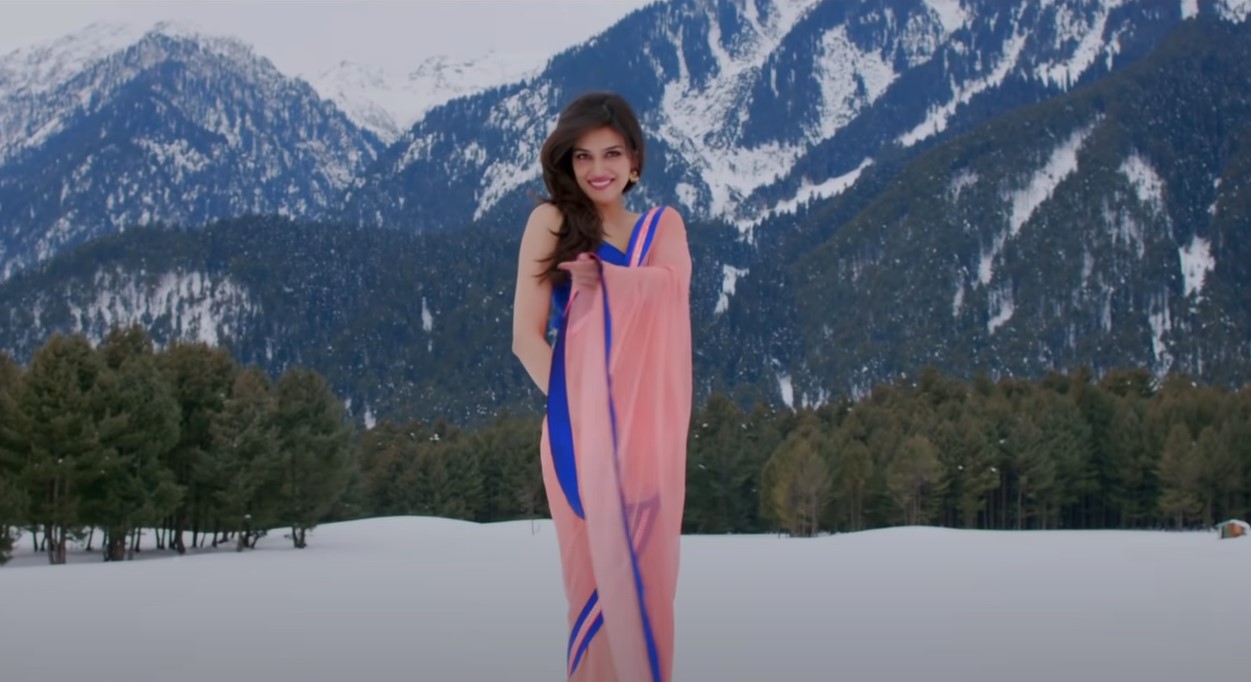 Many women dressed in sarees love to click their beautiful pictures. Either you can pose alone or choose with your partner.
7. Boss Lady Look
The modern fashion world has got many testimonies of breaking stereotypes. Usually, a saree is categorized under traditional wear. But the changing style even makes it apt for professional life.
A woman can consider wearing a saree as a formal dress during her office hours. And she could slay in traditional and modern outlook at the same time.
Posing in a saree at an office could give a woman many lovely photos. Therefore, it would serve as a good collection for her Instagram account.
8. Sitting on Stairs Pose
Among different saree poses for Instagram, one could try the sitting on stairs pose. This pose would definitely enhance your beauty and looks manifold times during a photoshoot.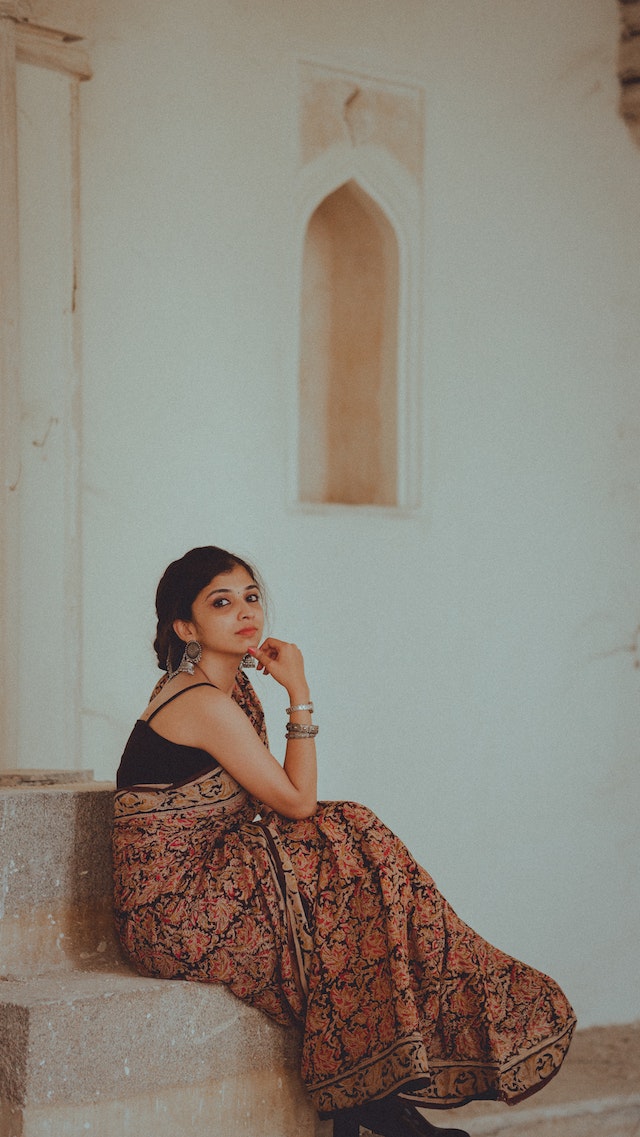 9. Leaning Against a Door Pose
Haven't you clicked your photo in a saree by leaning against a door? Well, you must try this photo shoot position if you haven't yet.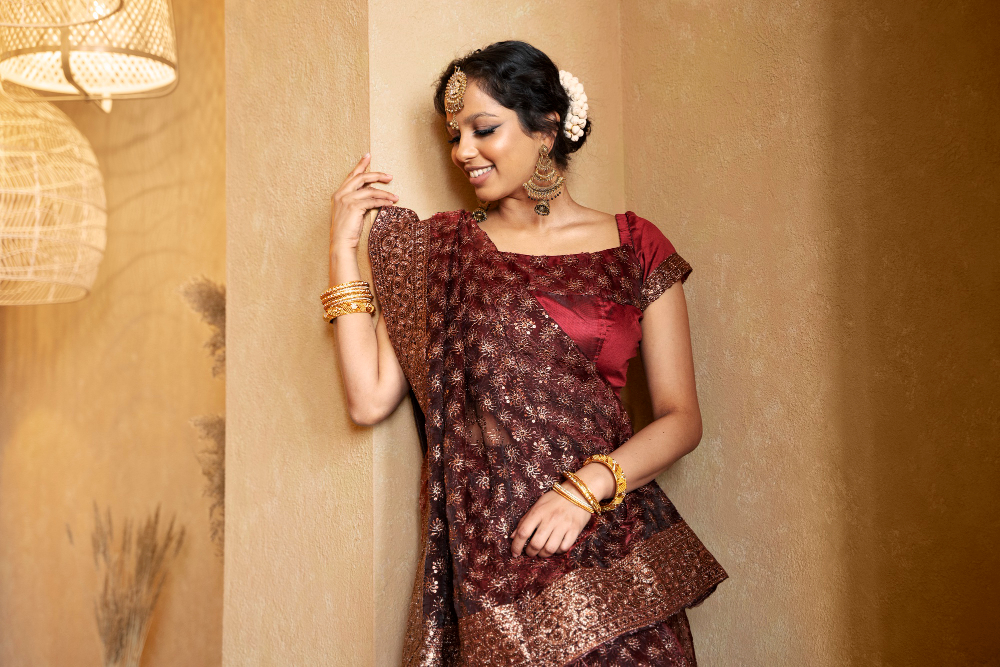 Posing this way would make you look glamorous, sassy, and cute at the same time. And it surely gives you one of the most attractive photos for your social media posting.
10. Glamor Display Pose
It is hard to spot a woman who says, " I don't want to look glamorous in photos." Every woman desires to look attractive in her photos.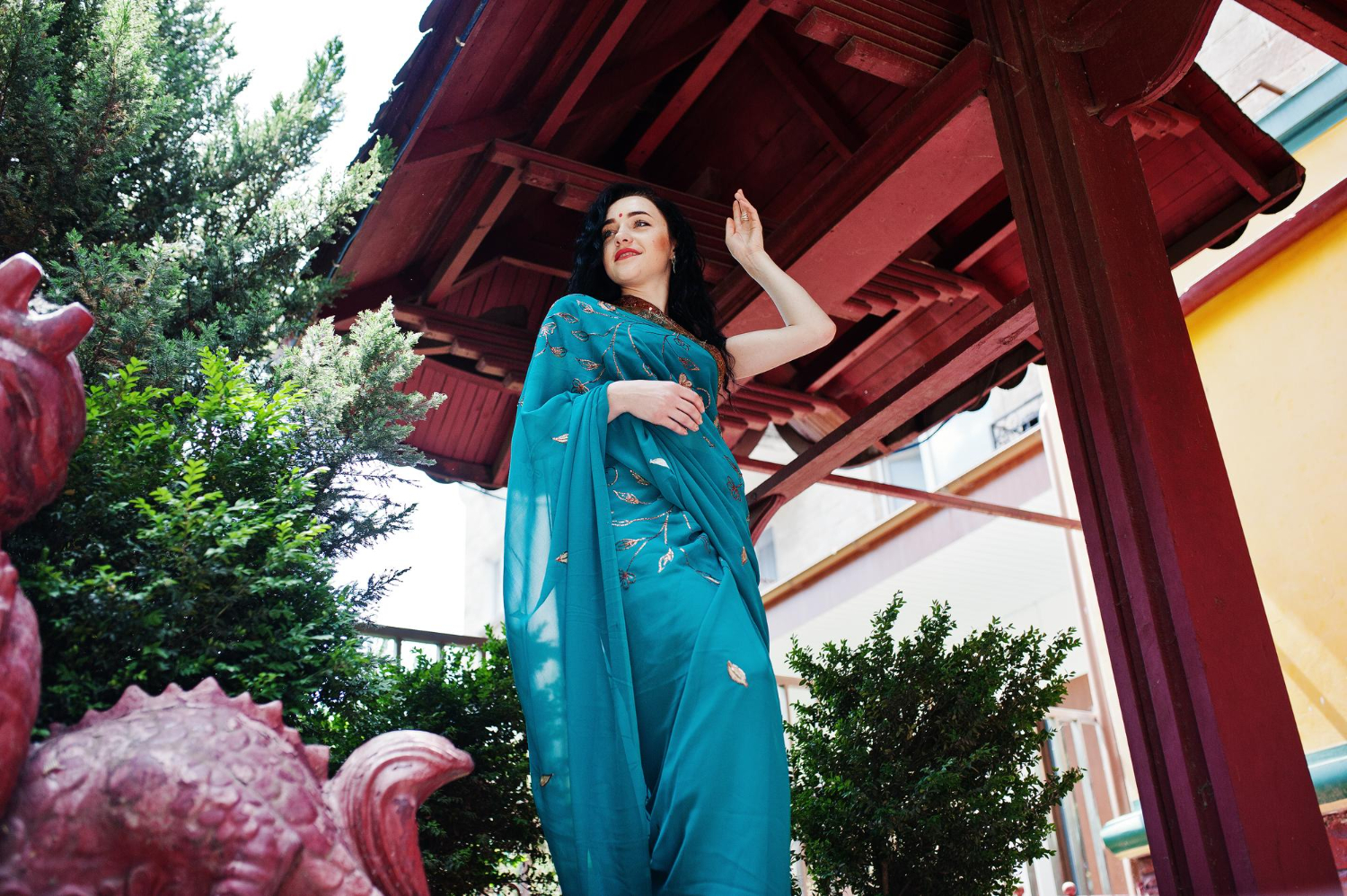 And if she has donned a saree, it becomes quite easy to achieve this thing. Just look at the photo and imagine how you would look while posing this way in a beautiful saree.
11. A Sitting Down Pose
Another pose that women could try in a saree is a sitting-down pose. No matter whether you attend a day or a night party, you would look gorgeous if you click a photo this way.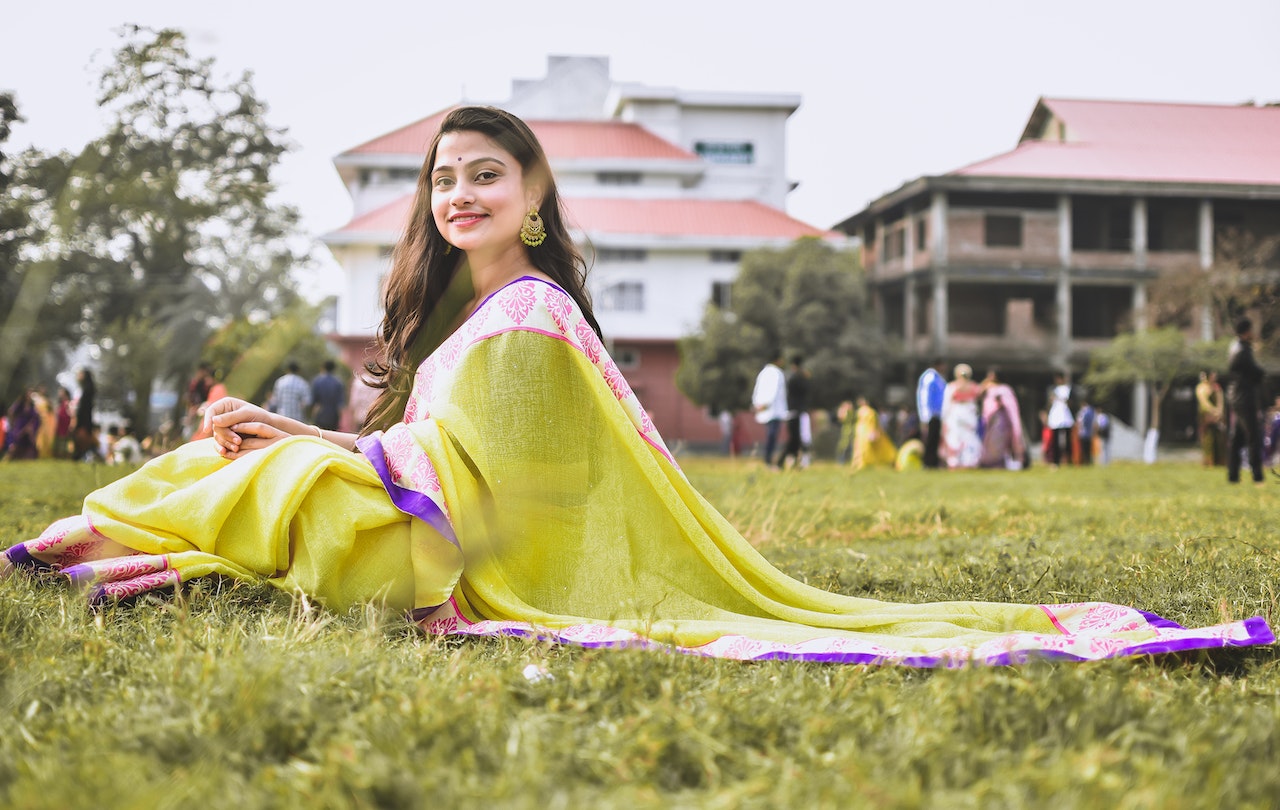 Clicking photos in a saree in nature while sitting on the ground would give you many amazing photos. These clicks would level up the popularity of your social media stories and posts.
12. Looking Away Pose
Women can show their shy side by clicking their photos in look away pose. It will add to your elegance and you will definitely get a candid photo for your IG content.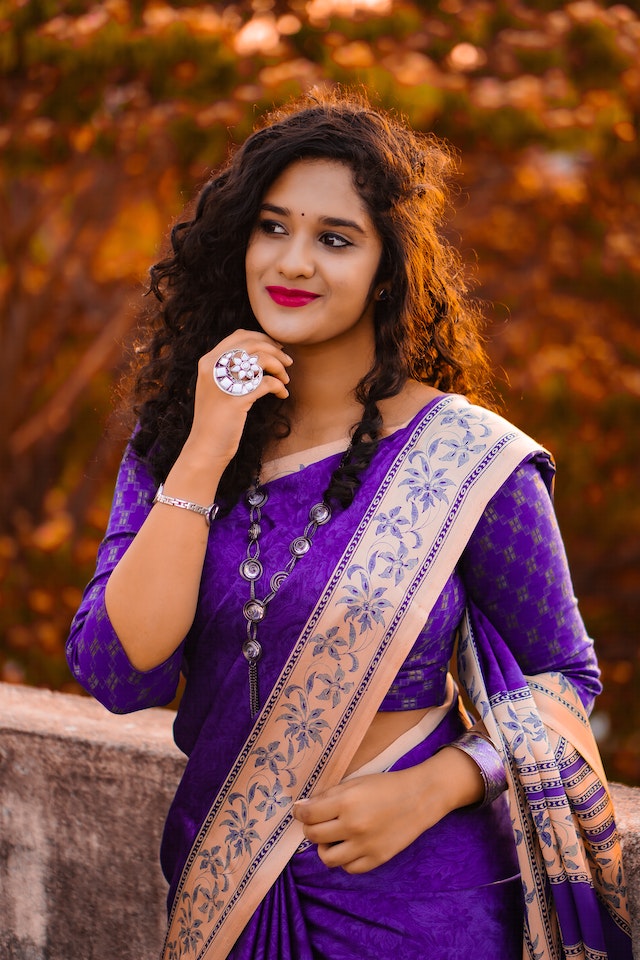 I bet a woman can get lots of likes and comments on this saree pose for Instagram.
13. Sitting on a Chair Pose
Women dressed up in a saree shouldn't forget to click some memorable photos by sitting on a chair or a sofa. This position would give them a bossy and glamorous look.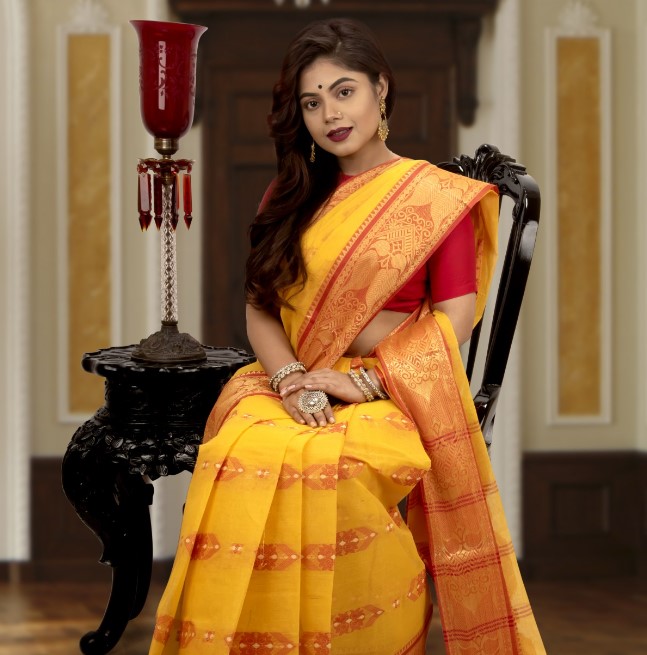 And it would highlight a woman's beauty in a unique fashion. Events like Diwali are apt for clicking such photos as the decoration is quite intense on these occasions.
14. Looking Down Pose
The right pose could make you gain immediate attention online from your followers. Out of different Instagram saree poses, one option to try for women is a looking-down pose.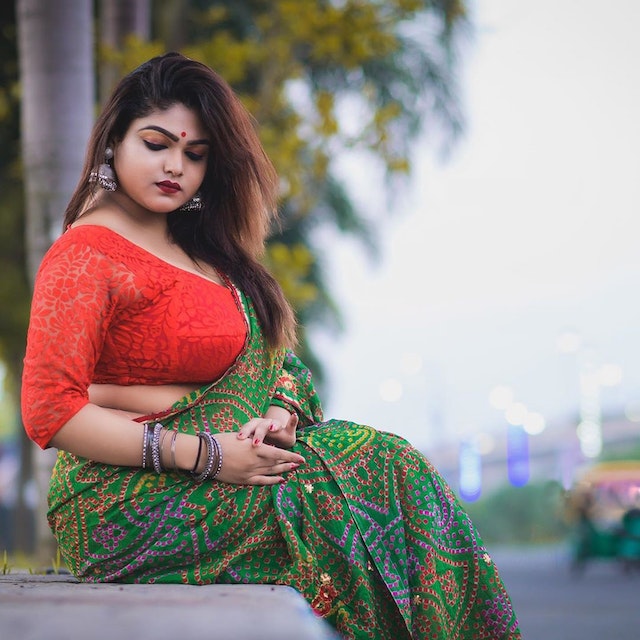 You might have seen many young women posing in this fashion to show their beauty. Women can reveal their decent and glamorous personalities in this way. And it would make their online profiles look more appealing than before.
15. Adjusting the Pallu Pose
It is said that decency is a woman's ornament. And as per my knowledge, there is no better pose to highlight it than adjusting the pallu pose. Women can click snaps in this pose to get quite a good response on their social profiles.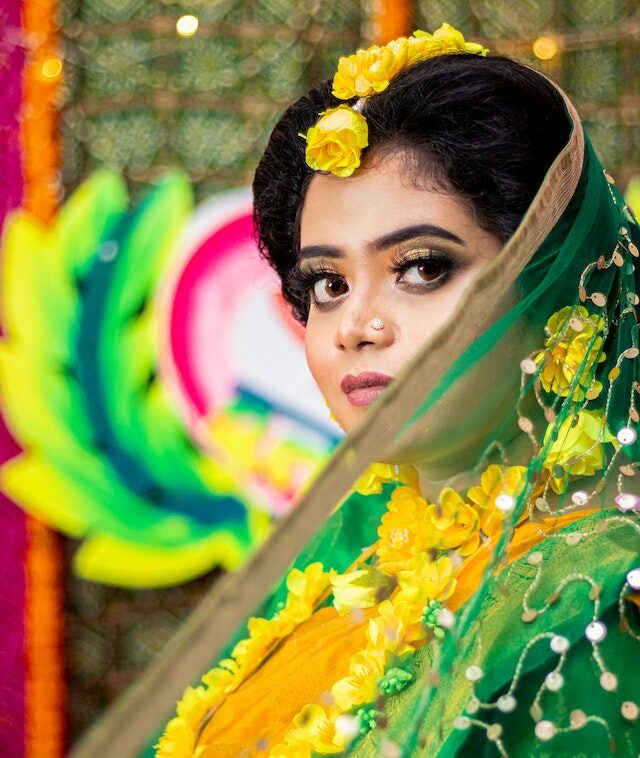 Conclusion
Carrying a saree elegantly is a skill that not every woman knows. Though the internet has helped women learn new saree styles by taking inspiration from celebrities, it requires them to present their unique style to look gorgeous.
Trying these unique saree poses at home would level up the appearance of any woman on social media. So, the next time you look to click saree photos for your Instagram profile, you can consider trying these poses to look elegant.
Along with your photos, you must not forget to add catchy saree captions to appeal to leave everyone's eyes wide open.
I hope you liked reading this post and gain a good piece of information about posing rightly in a saree for an Instagram post. Don't forget to come back for more posts like this on Mental Hiking.