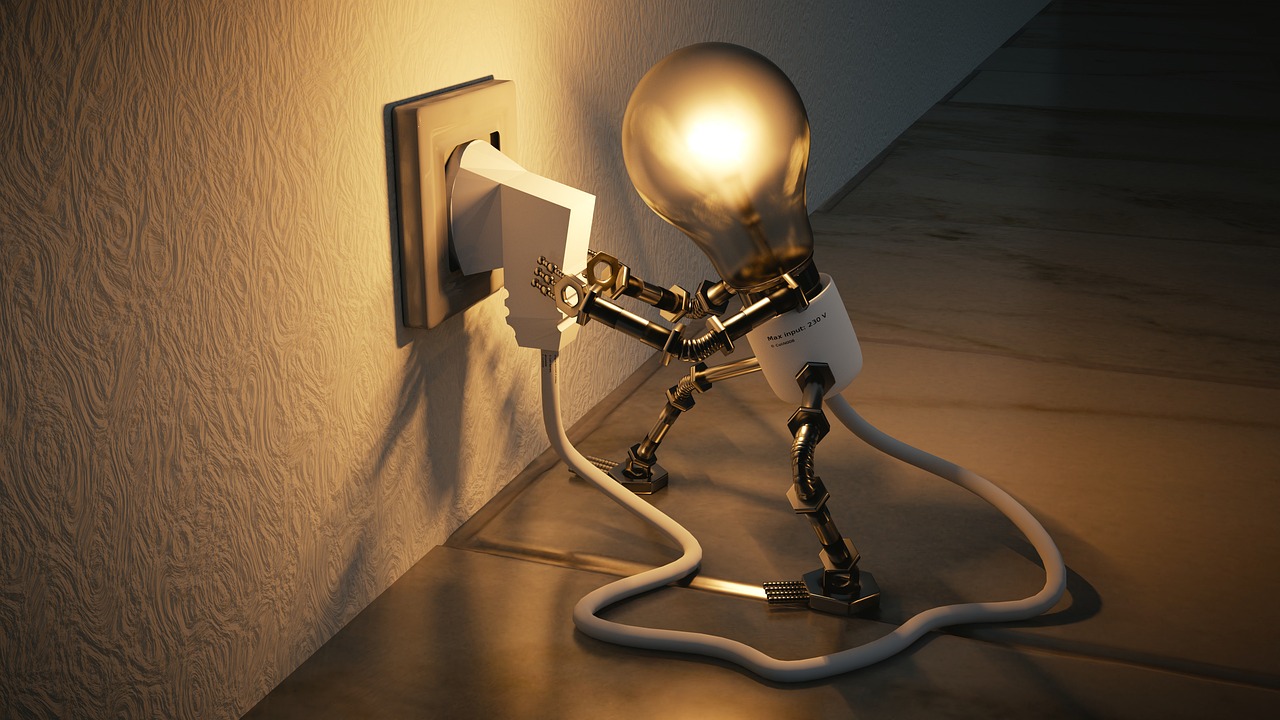 Admit it! Everyone needs motivation at one time or another in the face of a difficult situation in life. Thankfully, the internet has connected us with inspirational people to gain clarity. Though there are many names in India that push everyone with their world, I have jotted down the names of the top 10 motivational speakers in India.
Believe me, listening to the success stories of these influential people will inspire you to the core. And it will play an instrumental role in helping you achieve your personal growth goals.
So, let's learn about them in detail without detail. Surely, there is a lot you will learn after reading this piece of writing.
Sandeep Maheshwari
Born in a middle-class family, Sandeep Maheshwari had big inspirations to do great things in life. Therefore, he started his journey as a photographer by trusting his instincts.
Though he faced many hurdles during his life, they didn't stop him from establishing himself. With his hard work and talent, he founded ImagesBazaar, a dedicated website where there are plenty of images available related to India.
Today, he isn't just an entrepreneur and photographer but also one of the most famous motivational speakers in India. As of 26 March 2023, his self-titled YouTube channel has over 27 Million subscribers.
Despite earning such huge fame, Sandeep hasn't monetized his channel. Really, it reflects his clarity about his work and his motive to inspire people without making a profit from it. Without any doubt, he is India's No. 1 motivational speaker known today.
Dr. Vivek Bindra
If you have even a little interest in marketing and sales, you might have heard of Dr. Vivek Bindra on YouTube. Simply put, he is a multi-faceted personality helping people run any business successfully. He is the founder & CEO of Bada Business.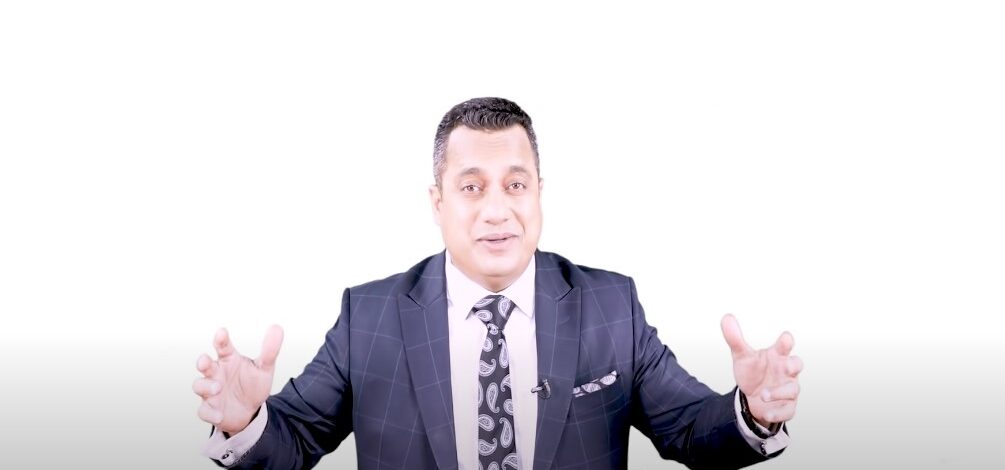 Today, he has established himself as one of the inspirational speakers in India. Apart from this, he is an entrepreneur and business coach helping people achieve success in the dynamic business world.
On his YouTube, @MrVivekBindra, the subscribers count has crossed 20 Million. In order to motivate people, he creates well-researched content by including different perspectives.
Not just individuals but corporate people also learn from him to lead in a better way. Dr. Vivek Bindra leaves no stone unturned to educate & motivate people regarding achieving success in life.
For sharing his knowledge, he runs many YouTube channels and he has also penned down plenty of motivational books. Indeed, he is an inspiring person for every Indian YouTube viewer.
Dr. Ujjwal Patni
Known for his soothing voice and calm demeanor, Dr. Ujjawal Patni has made his place among the best motivational speakers in India. His inspirational & knowledgeable content speaks volumes for his work.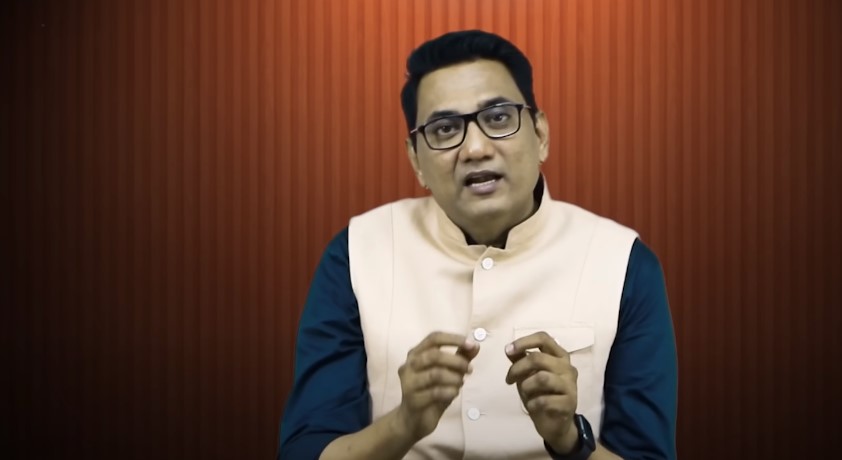 As of today, he has got over 6 million subscribers on YouTube. Founder of Businessjeeto.com, Dr. Ujjwal Patni has gained notoriety as a world-class business coach, motivational speaker and YouTuber.
The Ujjwal Patni show is a famous program run by him to transform the lives of millions of people. You can watch his show on his YouTube channel, mobile app, or via Facebook.
He is the recipient of 3 Guinness World Records and enjoys viewers from over 150 nations globally. Due to his inspiring content, his number of followers sees a boom on YouTube, Facebook and other social platforms.
Gaur Gopal Das
Famous for his excellent sense of humor, Gaur Gopal Das is the modern monk of India. Through his YouTube videos, he motivates his audience and fills them with enthusiasm.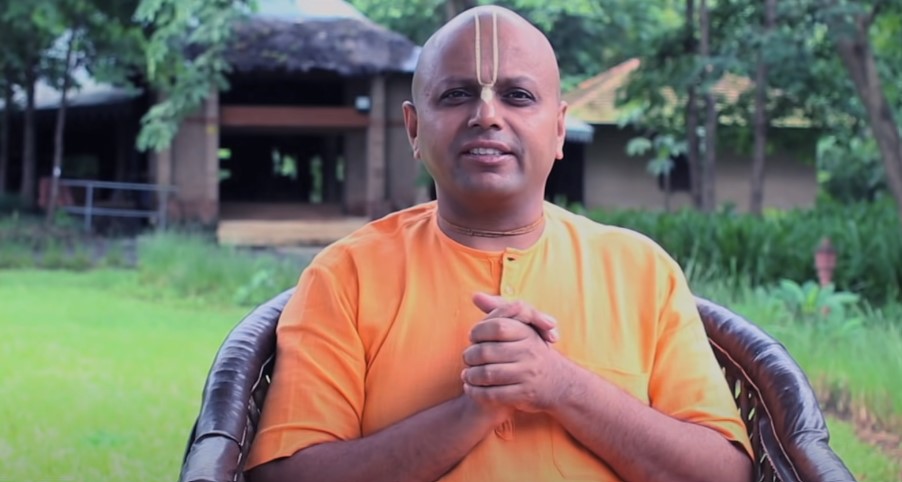 Apart from his YouTube videos, he has also penned down a couple of his books. Without a doubt, he is one of the best spiritual motivational speakers in India.
Not just students but celebs and corporate individuals also take life advice from him. His approach to seeing a problem and presenting a solution in a witty way separates him from others of his kind.
Basically, Gaur Gopal Das Ji lays his focus on matching ancient wisdom with contemporary thinking. Titled "The Ideal Young Spiritual Guru", he enjoys millions of subscribers on YouTube. Also, his social media following also sees a hike with time.
Chetan Bhagat
He began his professional journey as an investment banker. After working for some years, he listened to his heart and became an author. Until now, he has penned down around 10 books.
And he is also using his pen to write columns in journals & newspapers to share his thoughts on different subjects. Recently, he stepped into the YouTube world and gained popularity as a motivational speaker.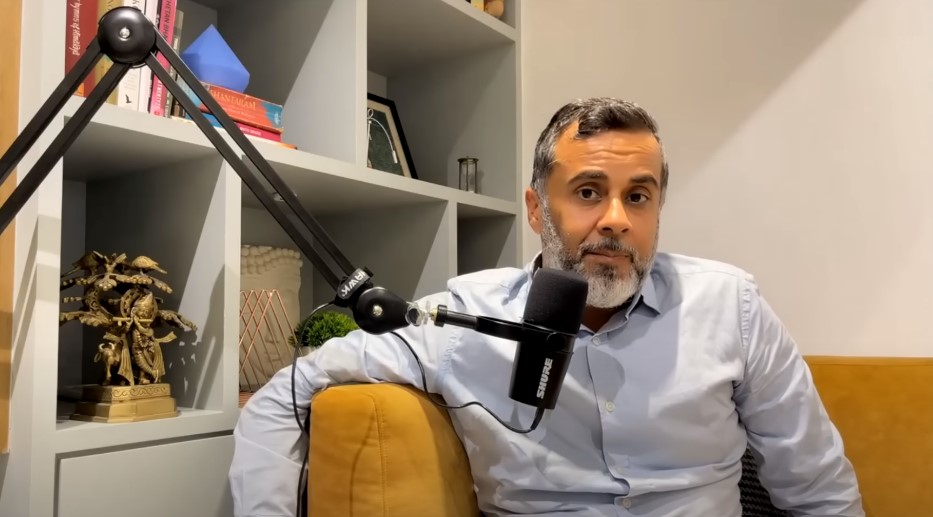 Indeed, he has something special in his articulation style and way of expressing things. That's why Chetan Bhagat has become one of the top ten motivational speakers in India.
His reach isn't just limited to just YouTube he also visits many universities and corporate companies to deliver his lectures.
Simerjeet Singh
Another name on the list of Indian motivational speakers is Simerjeet Singh. He needs no introduction as his work speaks volumes on YouTube. From students to corporates, his engaging content reaches everyone across the globe.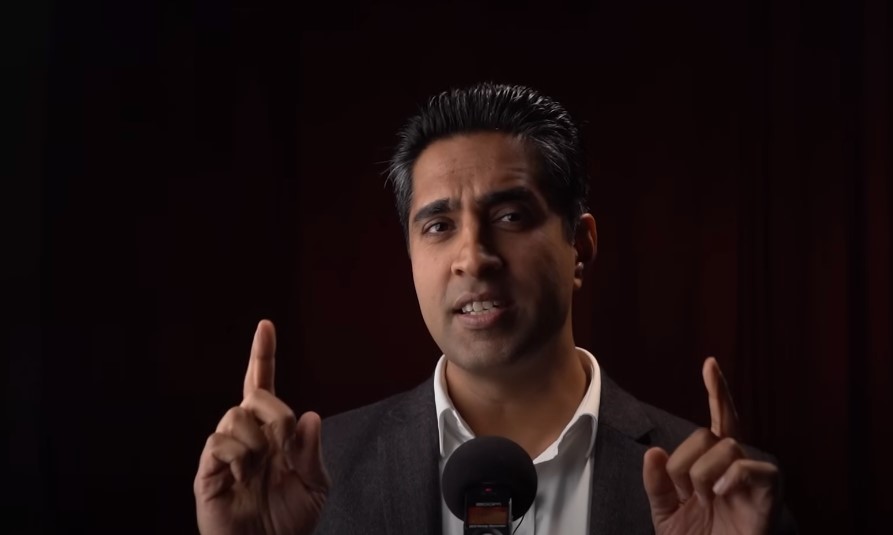 For instance, Simerjeet has got an audience of over 80 nationalities. He lays his focus on helping people live successful but purposeful life. Before this, he would work in the hospitality sector and enjoyed a fast-growing career.
But his personal calling made him choose the path to becoming a success coach. And now, he has made his name among the top motivational speakers in India.
Counting his achievements, I would say he has over 1 million subscribers on YouTube. Besides, Simerjeet is on the list of the best motivational speakers on Ted Talk.
Until now, he has delivered over 1000 motivational seminars and has inspired millions of people of all age groups.
T.S Madaan
Tarvinder Singh Madaan, popular as T.S Madaan, is a motivational speaker, entrepreneur and life coach. His excellent oration skills and inspiring personality make him a popular name in the YouTube world.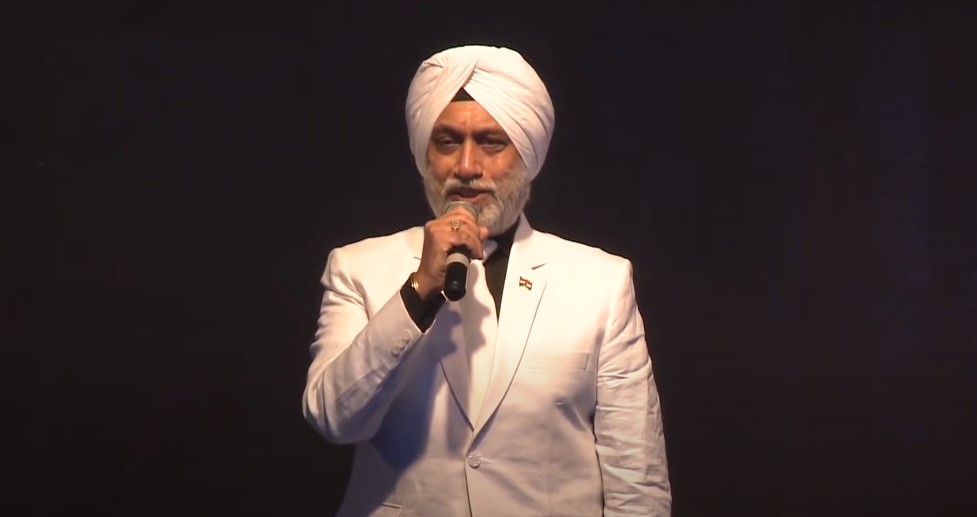 Know for his comic style and dynamic persona, Mr. Madaan creates content on his YouTube channel. Also, he joins his two sons Himesh Madaan and Awal Madaan to create useful content for users.
Until now, he has launched many courses on YouTube and taught his audience a lot. Above all, his ability to motivate others makes him stand out as one of the best Indian motivational speakers.
His subjects are positive thinking, sales, leadership, time management and communication skills, etc.
Him-eesh Madaan
Son of T.S. Madaan, Him-eesh Madaan is one of the fast-growing motivational speakers on YouTube in India. What makes him popular is his way of delivering his message in an engaging fashion.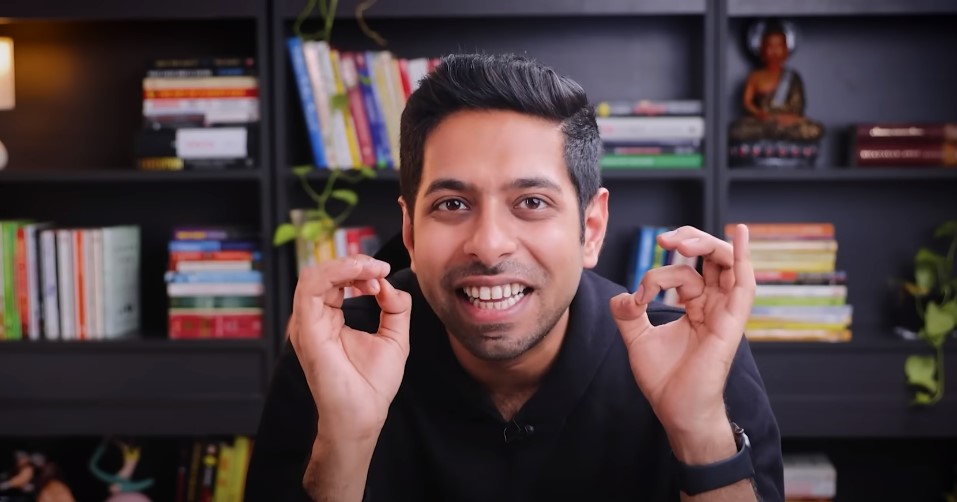 His enthusiastic speech fills his listeners with a high dose of motivation. Generally, he covers content related to business, career and life advice. However, you can also watch relationship videos on his YouTube channel.
Founder of Seekhega India, Himeesh works to help people reach their true potential. Along with being an inspirational public speaker, he is also a life coach who has worked with hundreds of organizations and institutions.
Surely, visiting his YouTube channel would give you insights into his inspiring content on various subjects of your interests.
Ankur Warikoo
Founder of the startup Nearbuy.com, Ankur Warikoo is one of the best public speakers in India. He doesn't just create motivational videos for students but also posts informative content for corporate workers.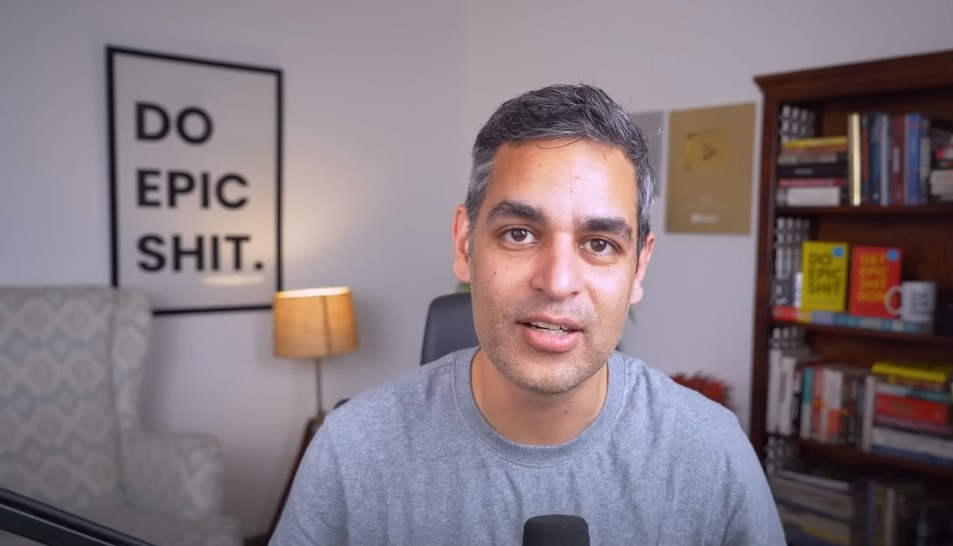 Seeing his official YouTube channel would make you realize the quality of the content he produces. Also, Warikoo is popular as an online educator and author.
His book "Do Epic Shit" received a positive response a few days after its release. What makes Ankur Warikoo popular among his listeners is his ability to connect with them seamlessly.
He knows the art of storytelling and has a knack to understand & solve youngsters' problems adequately.
Priya Kumar
Popular as "The Biography Specialist", Priya Kumar is a lady motivational speaker in India. Having over 24 years of experience in Corporate Training, she is an Internationally Acclaimed motivational speaker.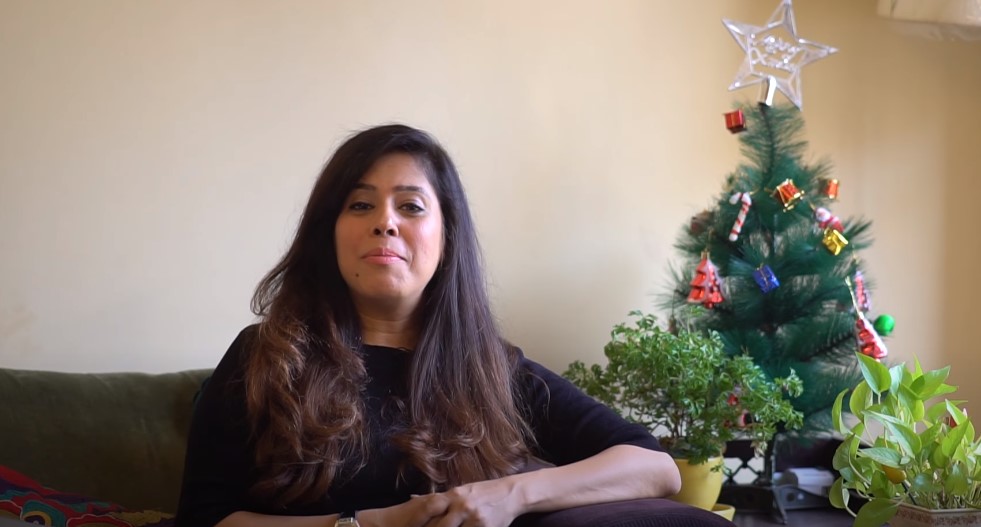 Her popularity has helped her work with more than 2000 multinational corporates in over 47 countries. And she has inspired millions of people through her seminars, sessions and workshops.
Ms. Priya has penned down 15 inspirational books so far. And what's amazing is she is the winner of 42 International Book Awards until now. Given the quality of her content & network, it wouldn't be wrong to place her among the top female motivational speakers in India.
Jaya Kishori
Jaya Kishori is a young lady motivational speaker with a charming personality. Her strong inclination toward spirituality helped her walk on a spiritual path from an early age.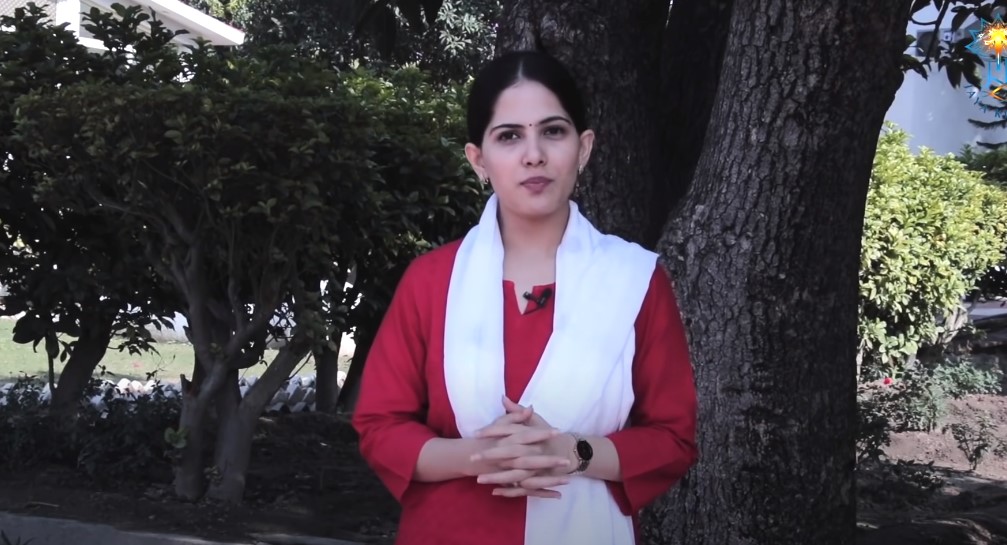 Apart from creating spiritual content, Jaya Kishori Ji has a motivational channel where she uploads inspiring content for her viewers. Here, she suggests a way to think positively and adopt the right approach to solve problems in life.
Her way of explaining different subjects makes her popular on YouTube. Without a doubt, she is one of the fast-growing female motivational speakers in India.
Conclusion 
So, these were the names of famous motivational speakers in India. I shared the important details about them to let you know about them and their achievements. You can consider visiting their YouTube channels and social profiles to connect with them & listen to their content.