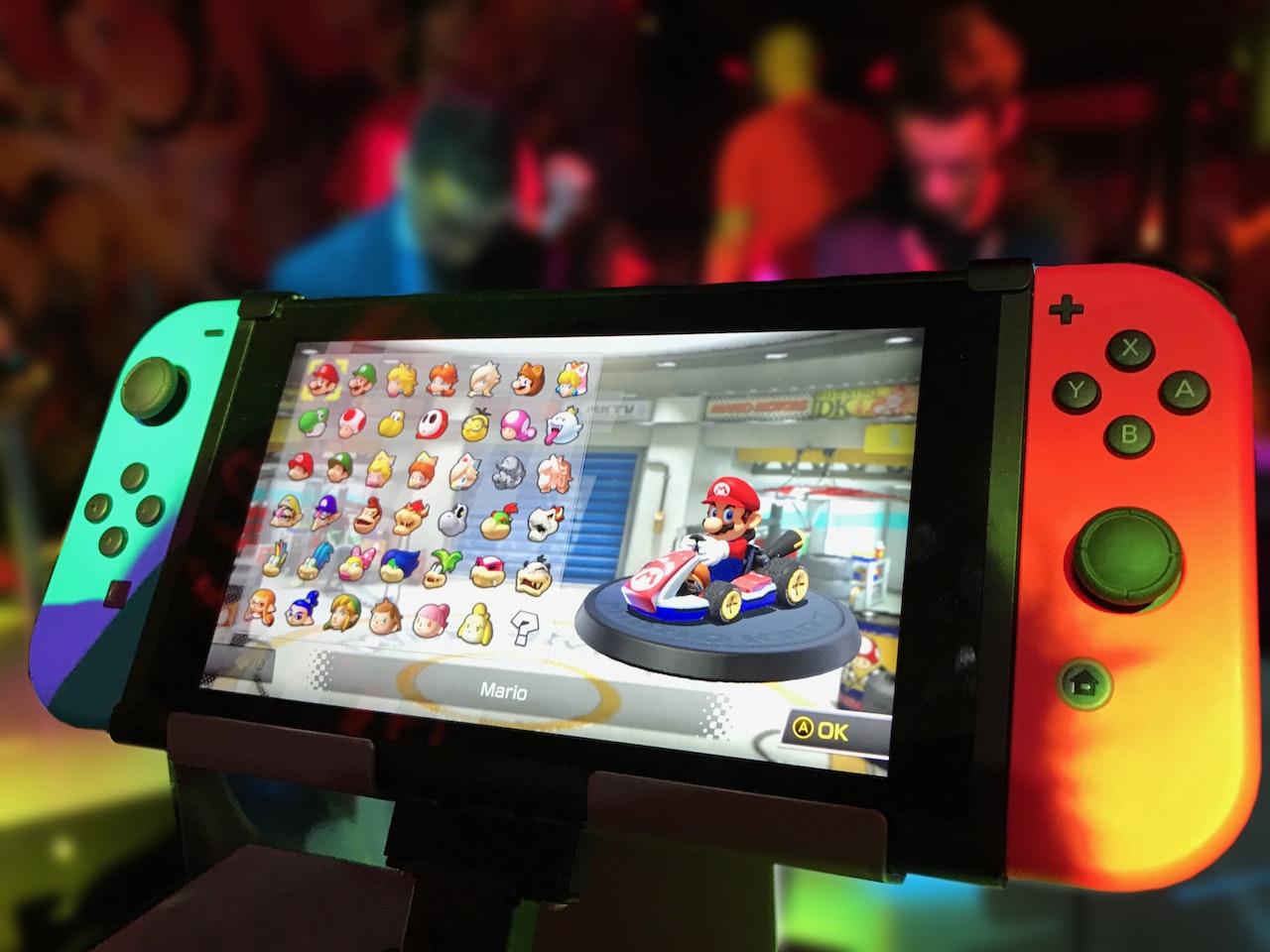 Do you want to play the world's No. 1 noob game to fill your full time with fun? Look no further! I have researched a lot to find the best games for casual gamers.
So, if you are a gaming novice looking to dive into the exciting world of mobile games, then browsing this comprehensive list would surely help you. Here, I have presented a collection of easy-to-play classic titles for noob gaming players.
Since there are plenty of gaming options available in this category, you can choose the best one for you. And it isn't fair to label a particular one a best in the league of noob games. That's because different gamers like to play different games as per their likings and interests.
Similar to our list of legacy board games, you will find plenty of gaming options here in this post. Hence, explore the list of thrilling games mentioned here to equip you with fun-filled gaming goodness.
What are you waiting for, then? Just get in on the action and unleash your inner gamer now with these top selections!
Garena Free Fire
Whether you are an Android or iOS user, you could enjoy playing Garena Free Fire. It is similar to PUBG as it offers a similar gaming environment for gamers.
So, if you are one of those affected severely due to the PUBG ban, you could consider playing this game. It wouldn't be an overstatement to call it one of the most popular noob games in the world.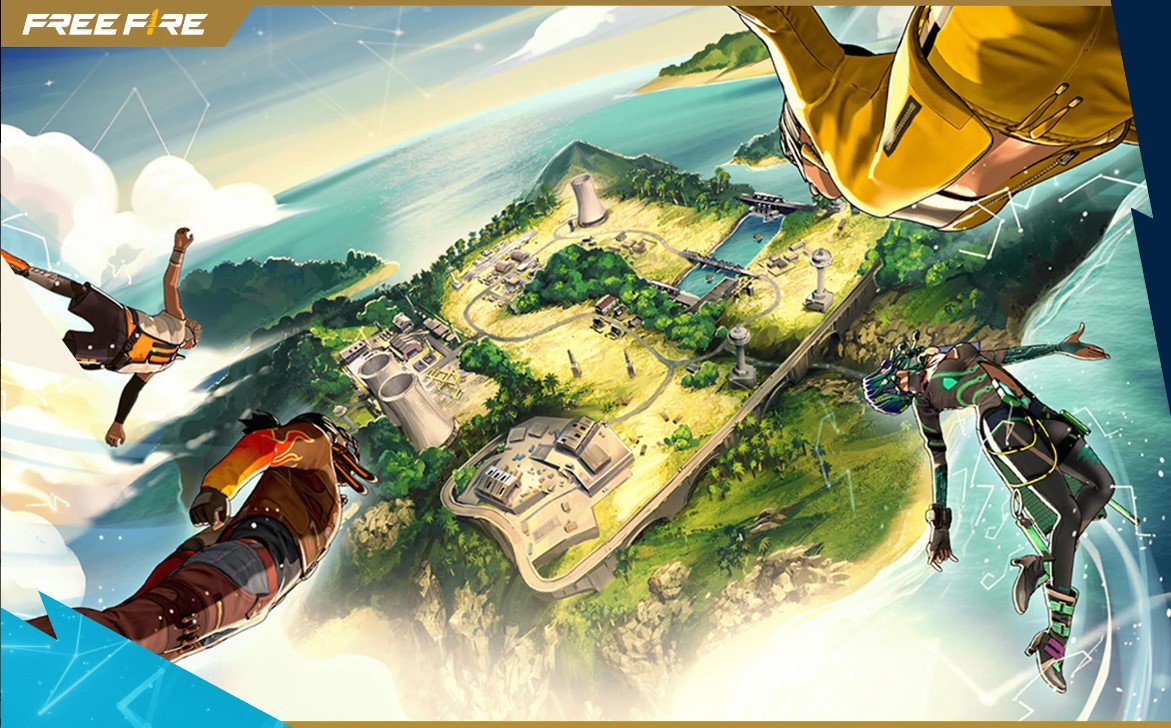 Considering its over 1 Billion downloads, the easy-to-play game is extremely popular among gamers. Quite similar to PUBG, this one has a 50-player survival run for a time span of 10 minutes.
The way the game developers have customized its characters is in sync with the game theme. Undoubtedly, it is the one that you can try online to fill your free time with excitement.
Doodle Jump 
Are you searching for a famous noob game that doesn't require much effort to play? If so, Doodle Jump could be one option for you. Wildly addictive, easy to play and deliciously replayable are a few adjectives attached to this game.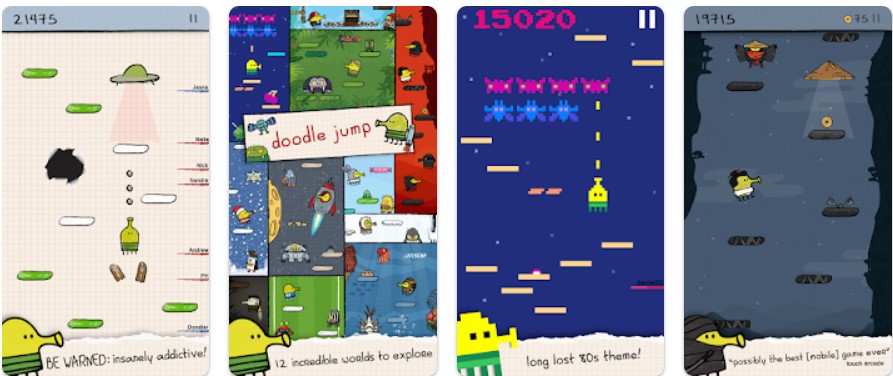 Both Android and iOS users can enjoy this basic game. While playing this mobile game, you just need to reach the next platform by making a jump.
Players can make use of power-ups to boost their positions. Overall, it is a never-ending fun game for casual gamers to have some entertaining moments.
Temple Run
If you want to play the best noob game that uses all senses greatly, you couldn't think of escaping Temple Run. In search of gold, you would have to run fast and overcome obstacles in various forms.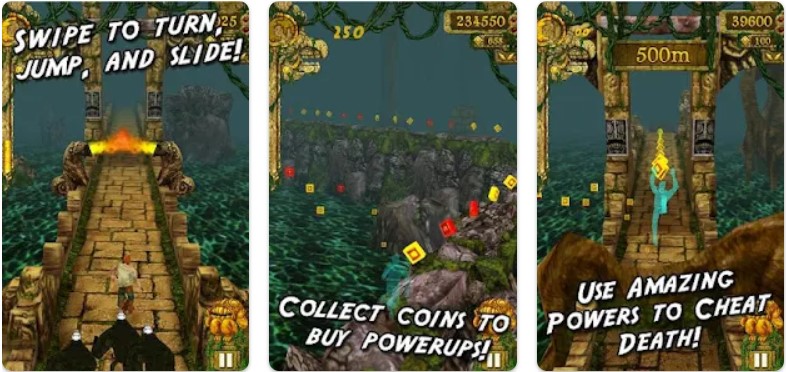 In my experience, the online noob game can make you forget the time and indulge in it deeply. The unexpected turns and twists along with its high responsiveness would keep you intrigued while playing Temple Run.
Subway Surfer
Temple Run lovers who want to experiment with new games can try playing Subway Surfers. While playing it, you need to choose the right tunnels to jump on the trains simultaneously.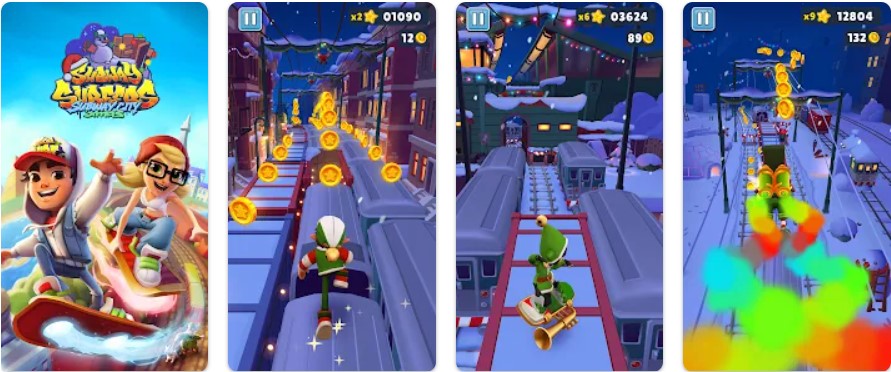 Your target is to complete as many gold coins without losing yourself. You get to try new surfboards and clothes that add to its fun element. One could play this game in a relaxed way. The world's most downloadable game gives many lessons to its players
Jetpack Joyride
Another interesting and fun game to play on mobile is Jetpack Joyride. It is quite similar to the helicopter flash game. In this game, a spy tries his level best to get out of a research facility. He uses a jetpack during his exit from the facility.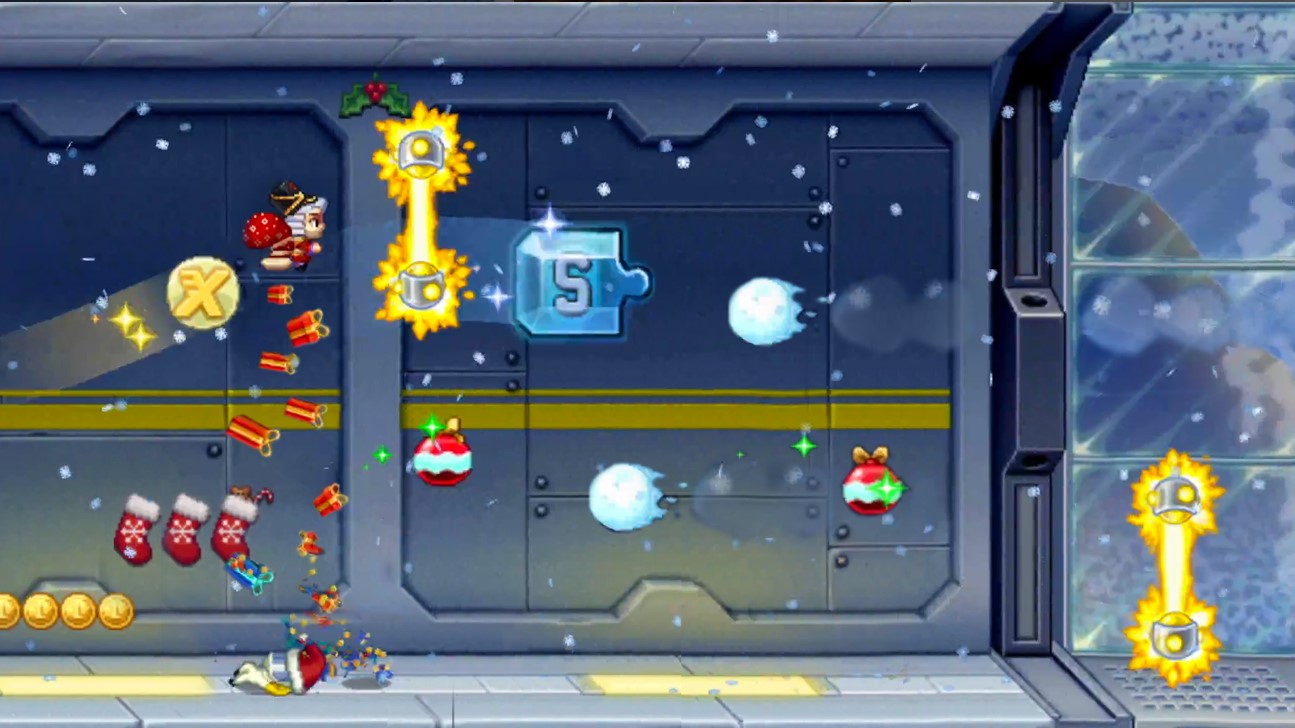 During his endeavor, he tries a variety of interesting jetpacks as well as cool character skins. What makes it an interesting noob game is the challenging barriers it presents to players to overcome.
Sonic Forces
Lovers of racing games must invest their time in playing Sonic Forces. The multi-player racing game involves Sonic and his companions who race against each other to emerge as a winner.

People who have an experience with SEGA consoles would definitely love playing Sonic Forces on their smartphones. So, don't wait and install this easy-to-play noob game on your mobile phone.
Beach Buggy Racing 2 
Car race lovers can join the Beach Buggy Racing league to have racing adventures with friends. Just like the first game of this series, Beach Buggy Racing 2 also has cool cars that need to cover adventurous tracks.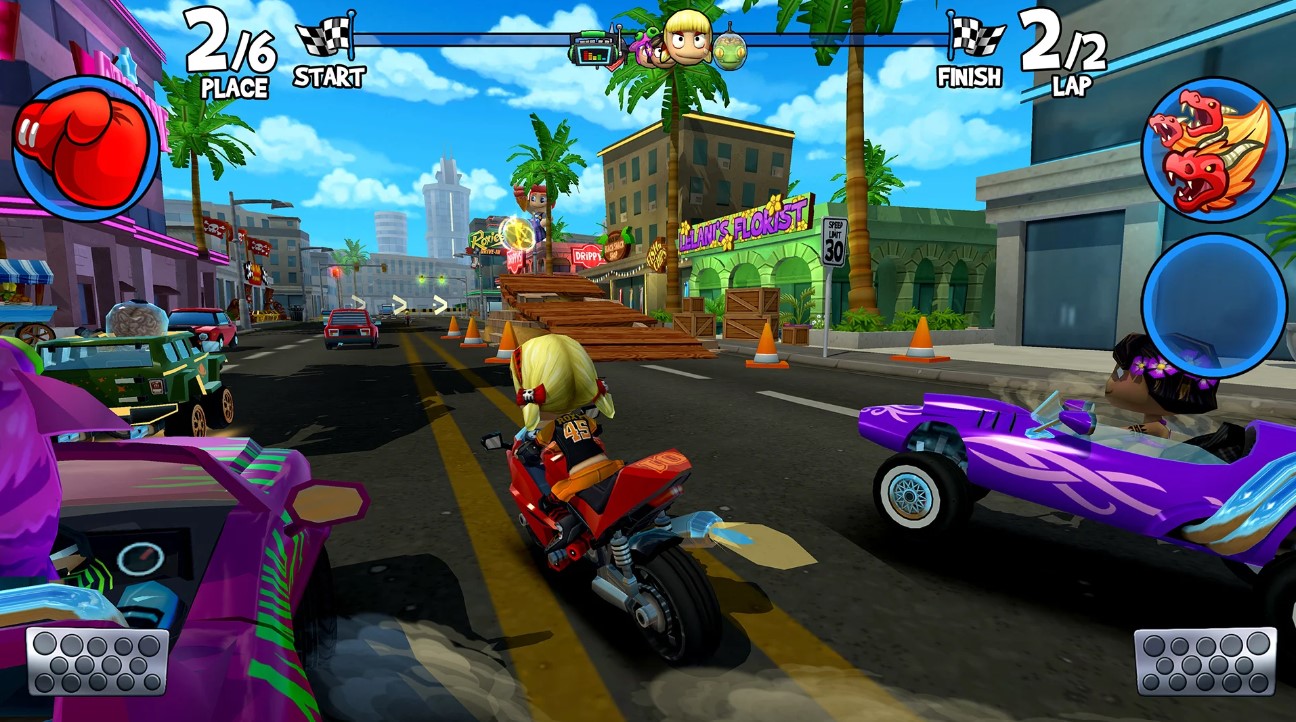 Surely, it is fun of fun and wild adventures that make it one of the top noob games in the world. From Egyptian pyramids and experimental alien bio-labs, one needs to race through everything.
During the race, players get to collect & upgrade their arsenal of powerups. In short, the online game is a perfect source of entertainment for car racing game lovers.
In the Beach Buggy Racing 2 game, developers have introduced new content, and upgradeable powerups, among many other changes.
Rovio Classic: Angry Birds 
Rovio Classic has re-introduced its most popular noob game, Angry Birds. It requires players to safeguard birds who are the prey of pigs. The game follows the laws of Physics and players need to use some logic to play it.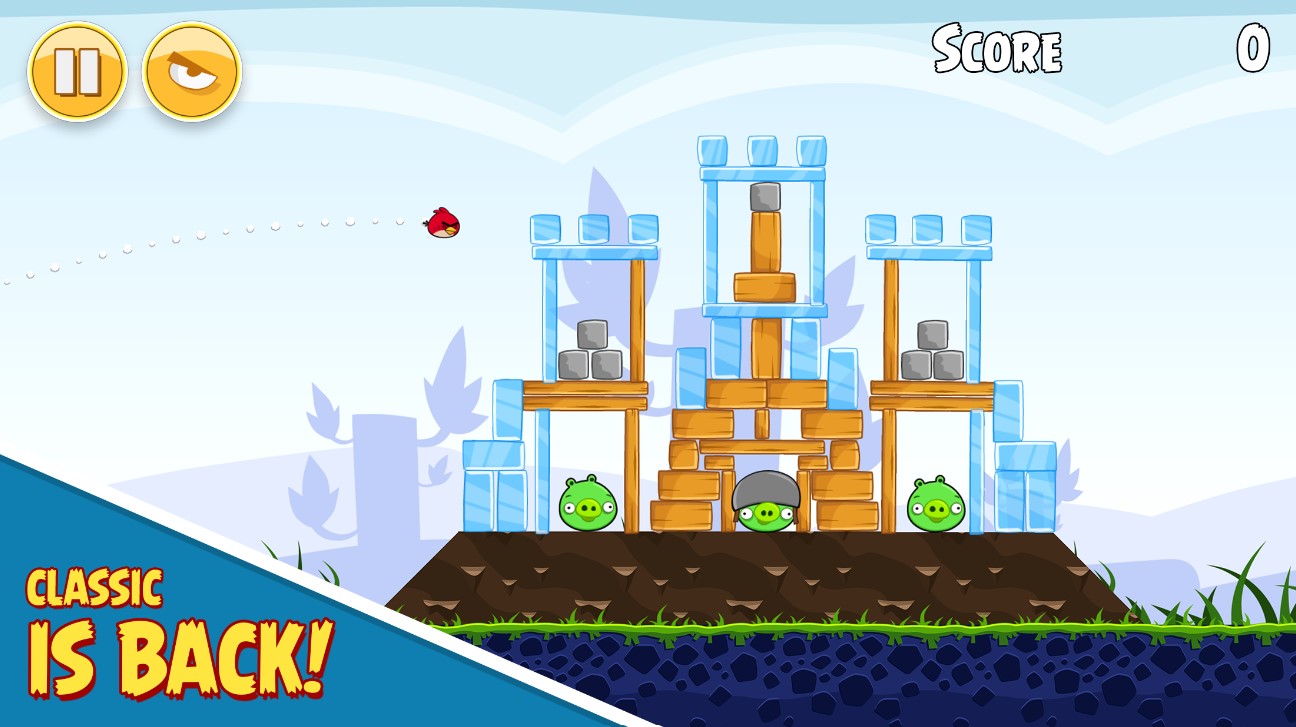 The motive of the game is to use the powers of birds to avenge the greedy pigs who took the birds' eggs. Players need to use the powers of birds to get overcome pigs' defenses.
Super Mario Run
Playing Super Mario Run would make you go nostalgic for your old memories of playing Super Mario in the back days. There are certain enhancements in this game that make it super fun to play.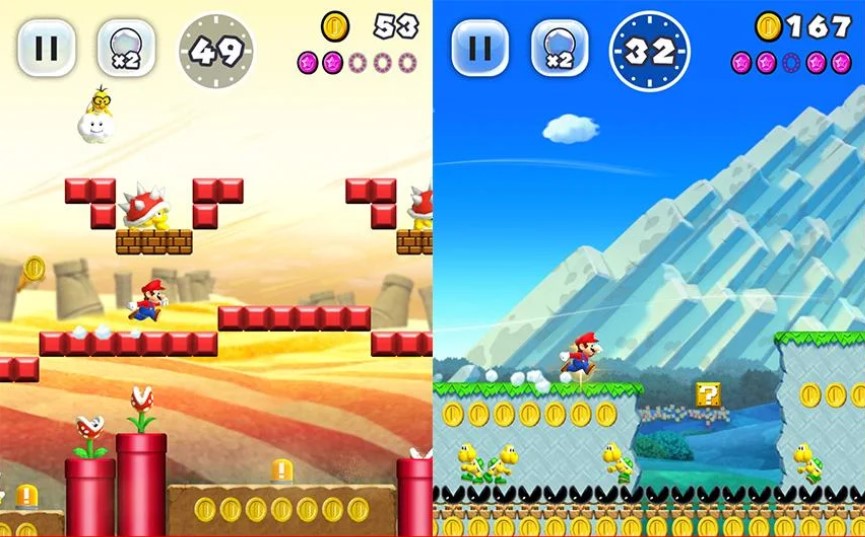 Introduced by Nintendo, Super Mario Run allows players to control Mario with the help of taps. In addition to this, they can perform stylish jumps and spins in the air to overcome obstacles.
Isn't it a fun addition to this game? Well, yes it is! At least players who have already played it are supporting the new features greatly. Though the popular noob game is available for free, one could enjoy its different modes by buying its premium version.
For noobs, Super Mario Run contains a total of four modes namely, World Tour, Remix 10, Toad Rally and Kingdom Builder. Well, what makes it all the more tempting is you could play it by using just your one hand.
Magic Tiles 3 
Music lovers would definitely like the online game, Magic Tiles 3. Not only does it have interesting gameplay but it is also an easy game to play for players.
The musical rhythm game has covered a variety of music from different genres. And players need to just tap the black tiles and avoid tapping the white ones to play this game seamlessly.
As per your liking, you could play different musical instruments such as piano, guitar, etc, to enjoy this game to the fullest. More than 1,000 songs are there in this game for players playing it from any location across the globe.
If you have even a little interest in music, I would recommend you play this amazing noob game. Surely, you would enjoy every bit of it while playing it.
8 Ball Poll
One of the famous games by Miniclip, 8 Ball Poll is a perfect simulation of the pool game. The online mobile game is suitable for noobs who want to have thrilling gaming experiences without any complications.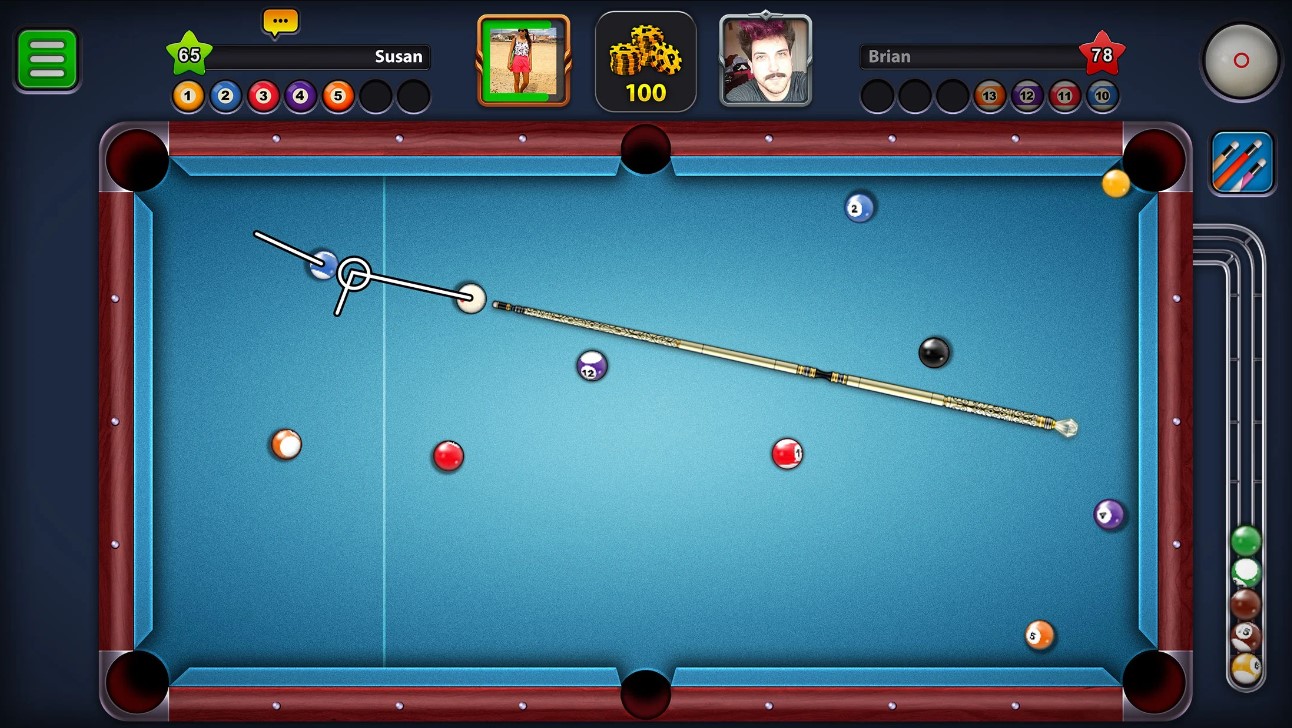 After choosing a pool table, players could play this online game against other players. On winning the game matches, they could collect Pool Coins that they could use to obtain in-game cosmetics. And these cosmetics could come as handy in customizing the cue ball and pool tables.
World Cricket Championship 3
If you are a cricket enthusiast, World Cricket Championship 3 could be the no.1 noob game for you. Just like real-world cricket, it offers complete excitement to players. It allows players to create their own cricket teams through a new career mode.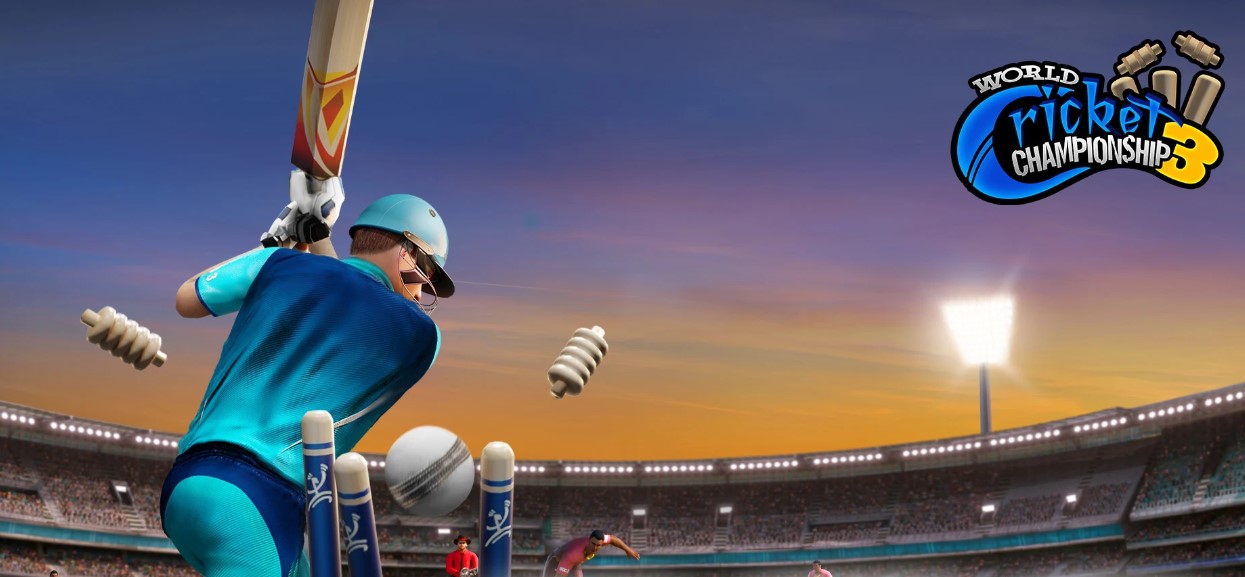 Apart from this, the interesting words by your favorite commentators would enhance your gaming experience altogether. Noob players can enjoy playing this game for free via Play Store and Apple Store.
Asphalt 9: Legends
Those who love to play online racing games shouldn't think of skipping Asphalt 9: Legends. The mobile game lets players perform exciting stunts by driving fast-paced luxury cars.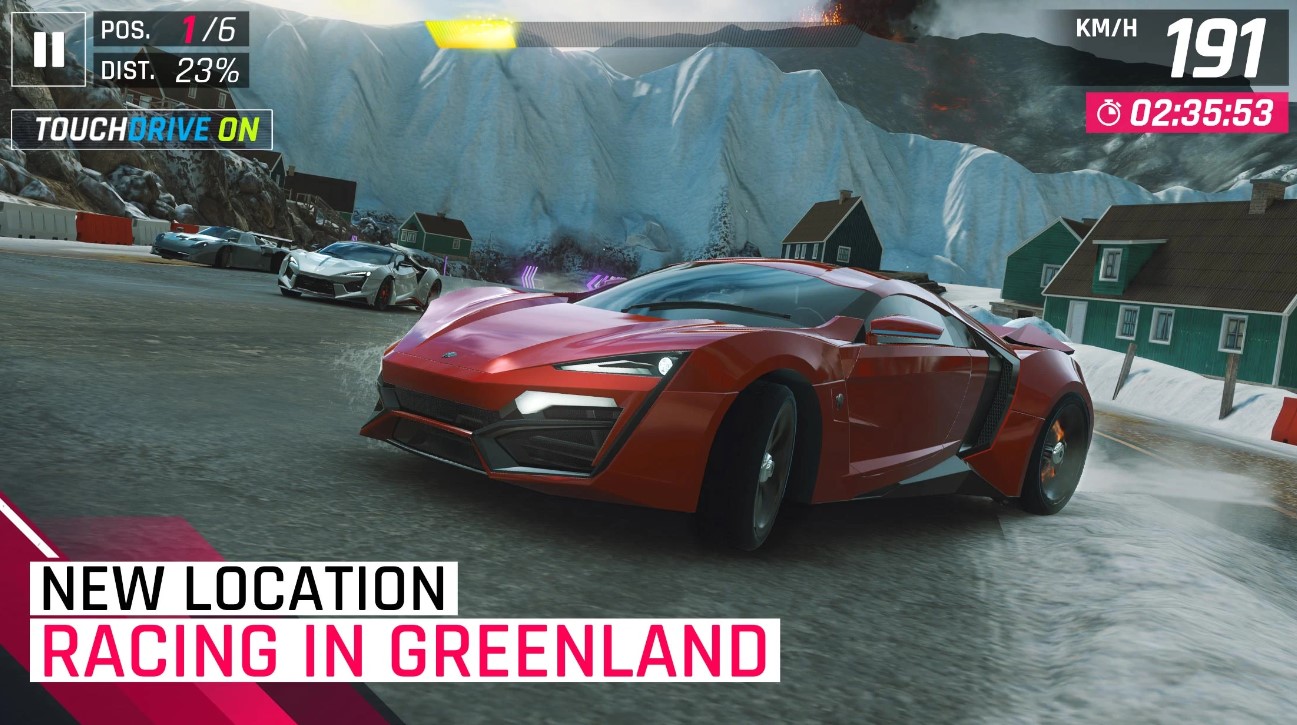 Depending on your choice, you could select a car out of options like Lamborghini, Ferrari, Porsche, etc. For casual games, this noob game has a lot to offer to grant them an exciting experience.
Smash Hit
As the name depicts, Smash hit demands players to smash the obstacles. The online mobile game takes a player to an otherworldly dimension by immersing him fully in its exceptional audio & music effects.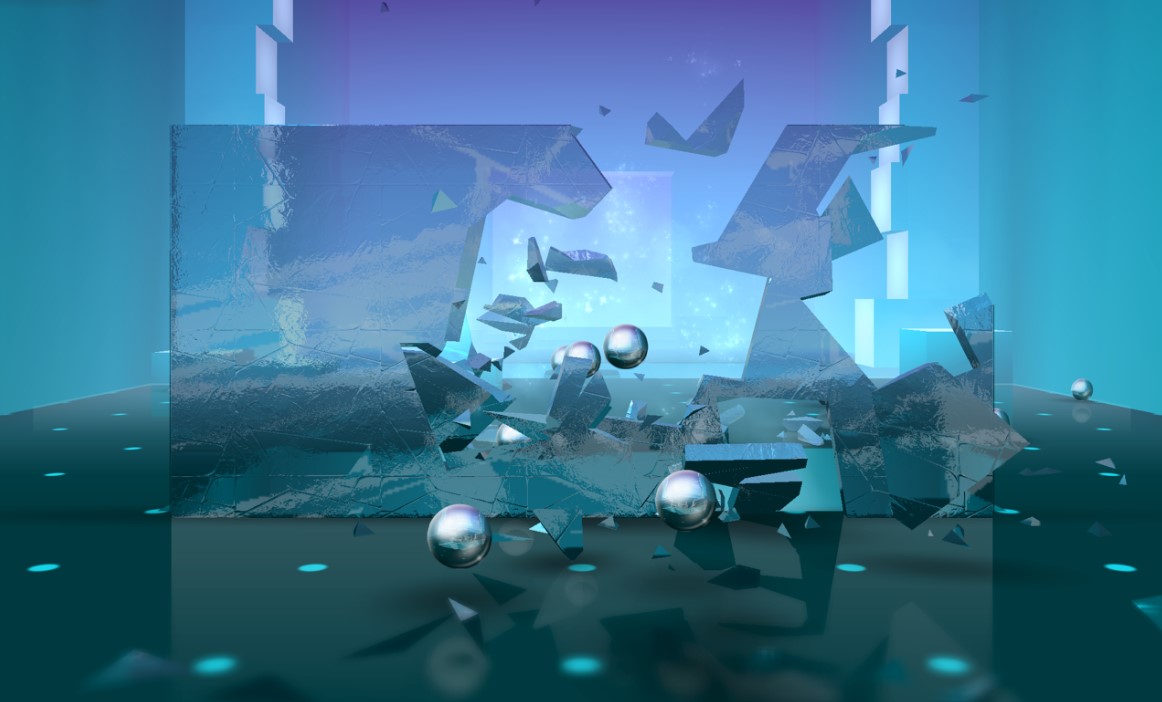 Whether it is the high-end graphic styles, music effects, or glass-breaking mechanics, you will like everything about this amazing game. And it would not be an overstatement to categorize it among the best noob games in the world.
So, get ready and play this game to have fun during your free time. And if you have an interest in Physics, this one is perfect for you to enjoy having fun.
Minecraft
Popular as a "sandbox game", Minecraft is a complete package of fun and thrilling experiences. It involves the creation, building, and survival against dangerous mobs.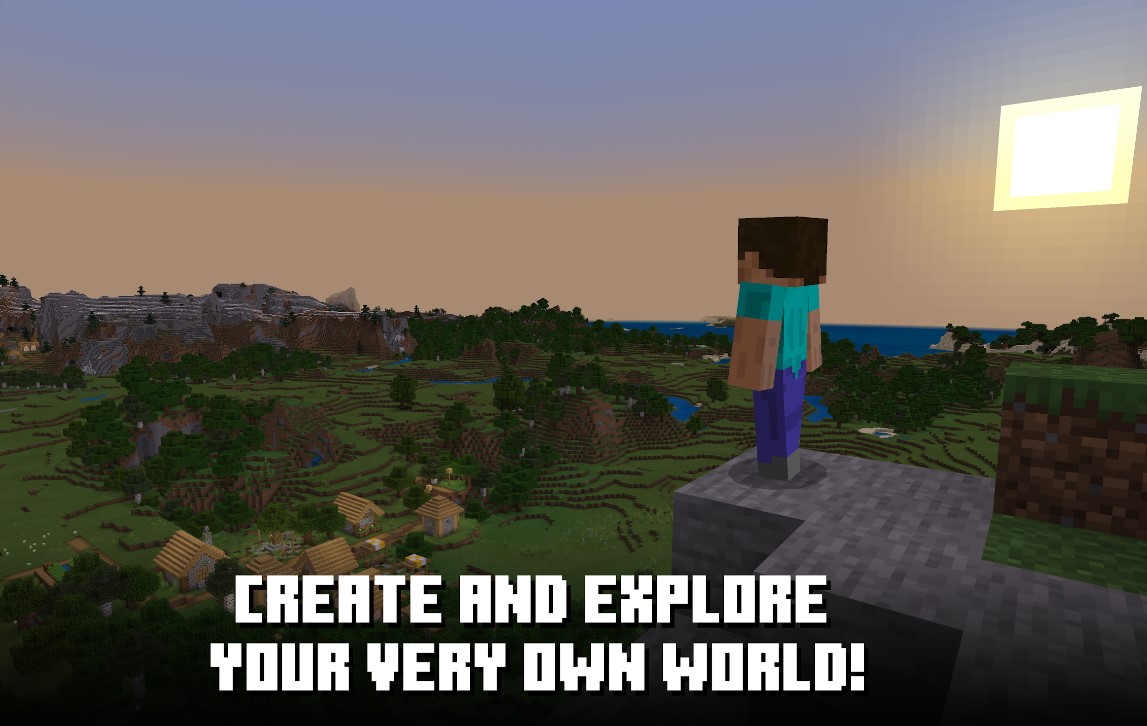 The thing that places Minecraft on the list of top noob games in the world is its creative gaming environment. While playing this game, you will get a chance to explore unlimited worlds.
And while doing so, you will get to build anything from homes to castles. Recently, a Minecraft player came into the news for recreating ice spiking biome by utilizing resources in this game.
Additionally, you get to play in creative mode and survival mode with your dear friends. Available for mobile devices and Windows 10 platforms, this game can be downloaded for free.
League of Legends
Let me be clear about this online game first. LOL isn't just a suitable game for new comers but it also has something new to offer for specialists. And you needn't feel frustrated if you encounter some difficulty in playing this popular game.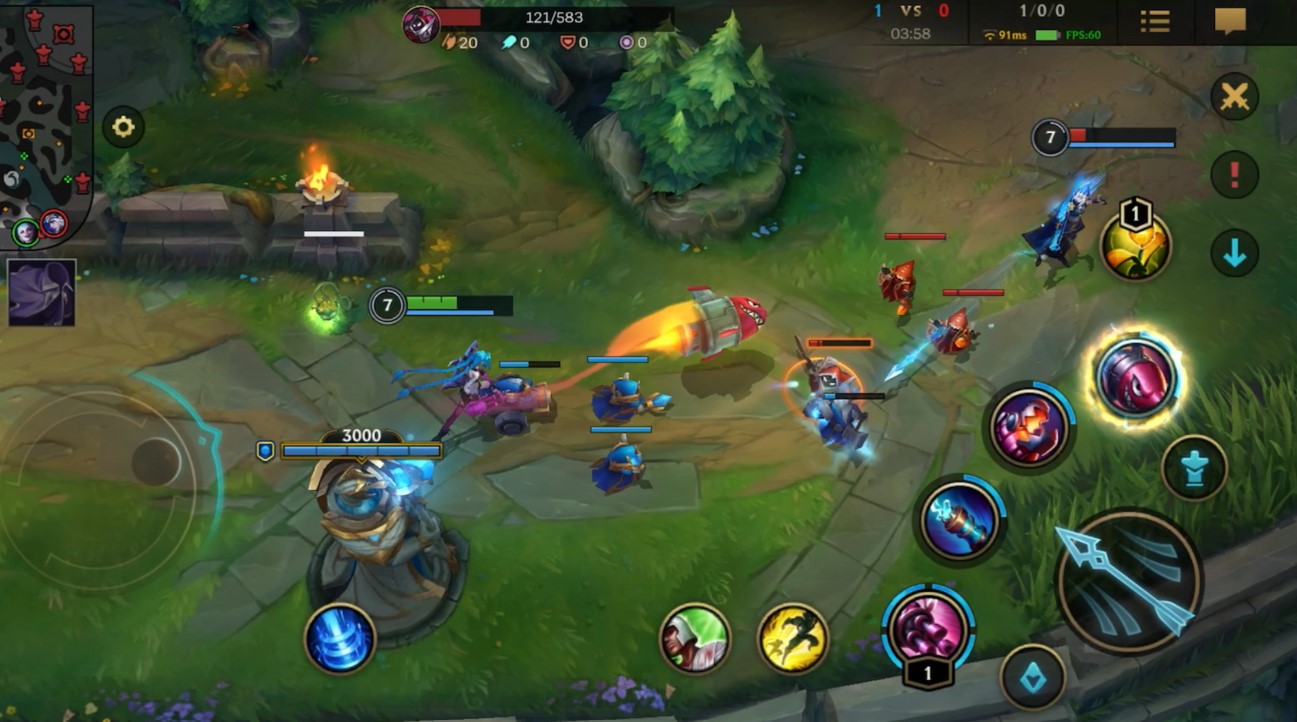 Playing League of Legends requires following its guidelines strictly. My free advice: master this game slowly by following the instructions given in it. Once you are done with it, you will find it all the more enjoyable and this game will add to the fun in your life.
Other Popular Games for Casual Gamers
Besides investing your time playing the above-mentioned free online games, you can also explore a few more on the list. Here are the names of some of the new online games for casual gamers:
Action Potato

Abduction Abduction
Shadow of Death 2
Ludo King
Conclusion
I hope you like our list of the world's popular noob games. It would be an injustice to term a certain game from the list as the world's no. 1 noob game. That's because different people prefer to play different games as per their interests.
So, choose your favorite noob game and enjoy full entertainment in your free time. Don't forget to come back to re-read this article as I will update the list with other interesting games for gaming enthusiasts.